A Digital Coach in Your Pocket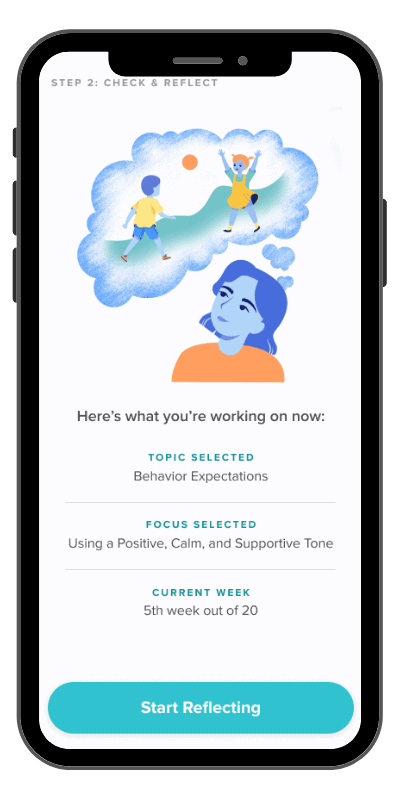 In our work with early childhood communities, we noticed it is a challenge for teachers, caregivers and parents to take what they have learned from trainings or classes and make it actionable. They are often expected to do it all, without ongoing support to practice what they are learning, and with little time on their hands. This is an implementation gap.
We began to wonder how might we close the gap and make what parents and teachers learn really stick?
To answer this question, we co-designed Reflectable with teachers and professional learning experts to address this challenge and empower teachers, caregivers, and families to reflect on and practice what they've learned – all in just a few minutes a week.
Reflectable is a simple online tool that can be customized to support any learning strategy or curriculum and has successfully supported teachers and caregivers on topics ranging from social-emotional learning, to child behavior, to dual language learning.