Chicago is a key part of Start Early's story and identity. Since our founding in 1982, we are proud to have supported each mayoral administration in their efforts to create an exemplary early childhood system here in our hometown.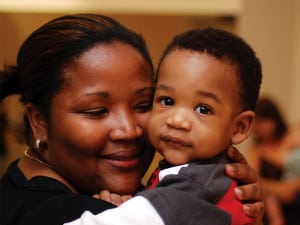 In the fall of 2020, Chicago Mayor Lori Lightfoot launched Every Child Ready Chicago (ECRC), a multiyear, public-private partnership to align the various prenatal-to-five systems and supports serving Chicago's children and families under a shared vision of success and build the early childhood systems infrastructure needed for thousands more children to enter kindergarten ready to learn.
Through its work, the initiative seeks to create a strong and equitable early childhood system where all parents and children, particularly those in under-resourced communities, have access to quality services. By partnering with parents and communities, the initiative can build a forward-moving plan capable of withstanding changes in leadership throughout the city that are bound to happen.