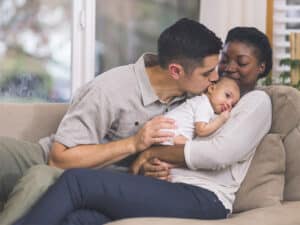 Thinking and talking about childhood trauma has always been hard. And in recent years, as community-wide trauma has accelerated across the country, new pain has been layered onto people's past experiences. Families, and the people who support them, are overwhelmed.
But there is hope in the learnings of neuroscience, and families deserve to know they are not alone.
NEAR@Home® combines the insights of neuroscience with the art of trusting relationships to offer a unique path forward for families and home visitors. Through a free toolkit and a limited availability facilitated learning program, NEAR@Home helps teams build a trauma-informed and hope-filled practice so home visitors can compassionately and collaboratively encourage their communities toward healthy, positive futures.