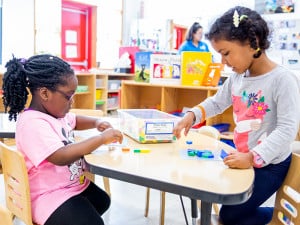 In addition to providing our own Head Start and Early Head Start programs, Start Early partners with local community-based agencies to deliver comprehensive supports—including early learning, nutrition, family services, health services and wellness services—that address the immediate needs of families, while also helping them plan for future success.
Our community-based agencies offer children and families:
Social and emotional learning: A safe and nurturing early learning environment that promotes cooperation, collaboration, and social development in children.
Family support services: An assigned family support specialist who assists you with identifying and accessing medical and dental homes, ensuring your child is up-to-date on their health and immunization requirements, developing parent-child goals and providing you community resources and referrals to support your goals.
Diverse learner assistance and support: Guidance for navigating the eligibility requirements for Early Intervention in the Chicago Public Schools.
Leadership development and engagement: Opportunities to take on leadership roles in Parent Committees and a Policy Council.