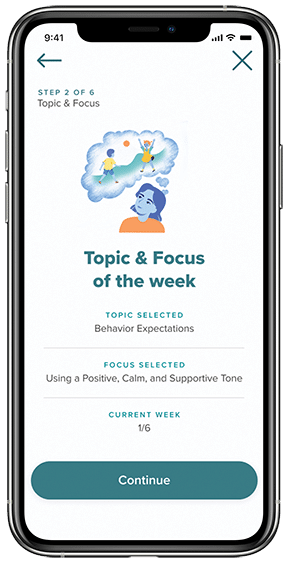 High-quality social emotional learning (SEL) is essential for children's success, both in the classroom and throughout life. However, despite important investments in SEL training for teachers, educators face understandable challenges when they try to apply what they learned in their day-to-day routines.
With Reflectable®, educators boost their professional learning with an online, guided 10-minute weekly reflective practice – harnessing the power of incremental change to dramatically increase their impact on children's social emotional learning in areas they decide matter most. Reflectable fits into teachers' busy schedules by offering bite-sized actions that deliver lasting results.
Early education professionals are facing an increasing number of challenging behaviors in the classroom, impacting the mental health of both teachers and children. Reflectable creates a helpful pause so educators can give both themselves and the children in their care the attention and support they deserve – boosting positive social skills and job satisfaction.