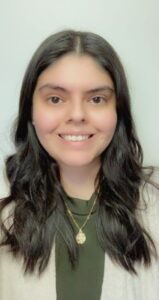 As the program analyst for Start Early Washington, Anna Contreras is always thinking about what works best to support the children and families that participate in Washington's home visiting programs. She collects and analyzes a mixture of quantitative raw data as well as the often-overlooked qualitative feedback needed to truly improve and enrich the home visiting experience for children and families. This includes collating information gathered from numerous home visiting professionals across the state.
Anna has dedicated her professional career to understanding how relationship-based supports impact lifelong outcomes for young children and their families. She's particularly interested in families grappling with adversities, such as migrant and seasonal farmworkers, immigrant communities and dual language learners. "My Latinx background not only identifies me but defines me. As a second-generation immigrant, I relate to the challenges of those who are growing and learning from their native culture while also adjusting to new societal norms and navigating American culture."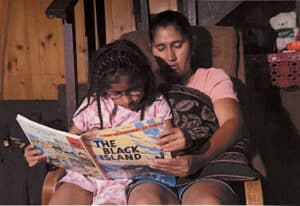 Anna's commitment to improving the home visiting experience and creating more equitable and inclusive systems that recognize and respect diversity begins with her mother. Home visiting has been part of Anna's life since the day she was born. Anna's mother received home visiting services in Washington state when she was pregnant with Anna, a support that was not provided for Anna's siblings. Because of this experience, her mother was better connected to her community's resources and felt more comfortable talking through the various roadblocks she was experiencing. In addition, her home visitor helped her better understand the services and supports available to her. They were a trusted partner to nurture and support Anna's healthy development. This was especially important to Anna's mother because she didn't have her mom (Anna's abuela) near at the time.
Recalling her personal experiences and her experience helping her parents navigate data collection and other complex information, Anna finds it essential to create inclusive forms and dashboards for the home visiting support team.