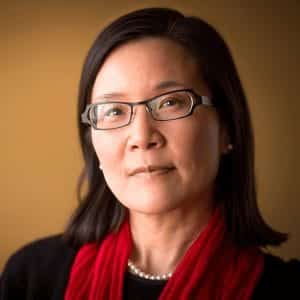 Start Early is pleased to announce Diana Sands, former Boeing executive and Start Early Board member of 11 years, has been appointed to lead its Board of Directors. Diana retired from the Boeing Company in 2020, where she was an executive officer and oversaw a diverse team including ethics & investigations, compliance risk management, corporate audit, security, and internal services.
"I'm honored to take on this role at such an exciting time for Start Early and a pivotal time for early learning more broadly," Diana Sands shares. "Coming out of the pandemic and with the massive influx of federal spending, we have an unprecedented opportunity to transform early childhood and create a world where families are supported and prioritized when it matters most."
Diana's commitment to helping all children and families access quality early education began with her parents, who immigrated to the U.S. to attend graduate school. From her earliest years, her parents strove to provide Diana and her brother with a good education. As she has learned more about how children, families and communities benefit from quality early learning and care, her passion for the issue has only increased.
Diana succeeds outgoing Board Chair Curt Bailey, president of Related Midwest, who served from 2017-2021. Under Curt's leadership, Start Early advanced its ambitious strategic plan to connect the early childhood field and build cohesion with colleagues and thought partners on a national scale. During his tenure the organization experienced significant growth and transformation, including our expansion to Washington State and our recent merger with the Early Learning Lab, as well as our successful rebrand from the Ounce of Prevention Fund.
"Diana is a distinguished professional and leader who brings a true passion for our youngest learners and their families," says Diana Rauner, president of Start Early. "Start Early has always been fortunate to have the right leadership at the right time. We are grateful for Curt's passion and vision, which has helped transform and grow our organization. As we move forward under Diana's leadership, we are poised to continue to expand our reach and our impact in the coming years."
Start Early's Board of Directors is comprised of 30 champions for early learning who each bring a diverse range of experience and backgrounds together to ensure we're taking an innovative and thoughtful approach to our work.