 Start Early & Create a Foundation for Success
Tina has found her life calling as a community doula, turning her own loss into a position that offers crucial care for expectant mothers and their families.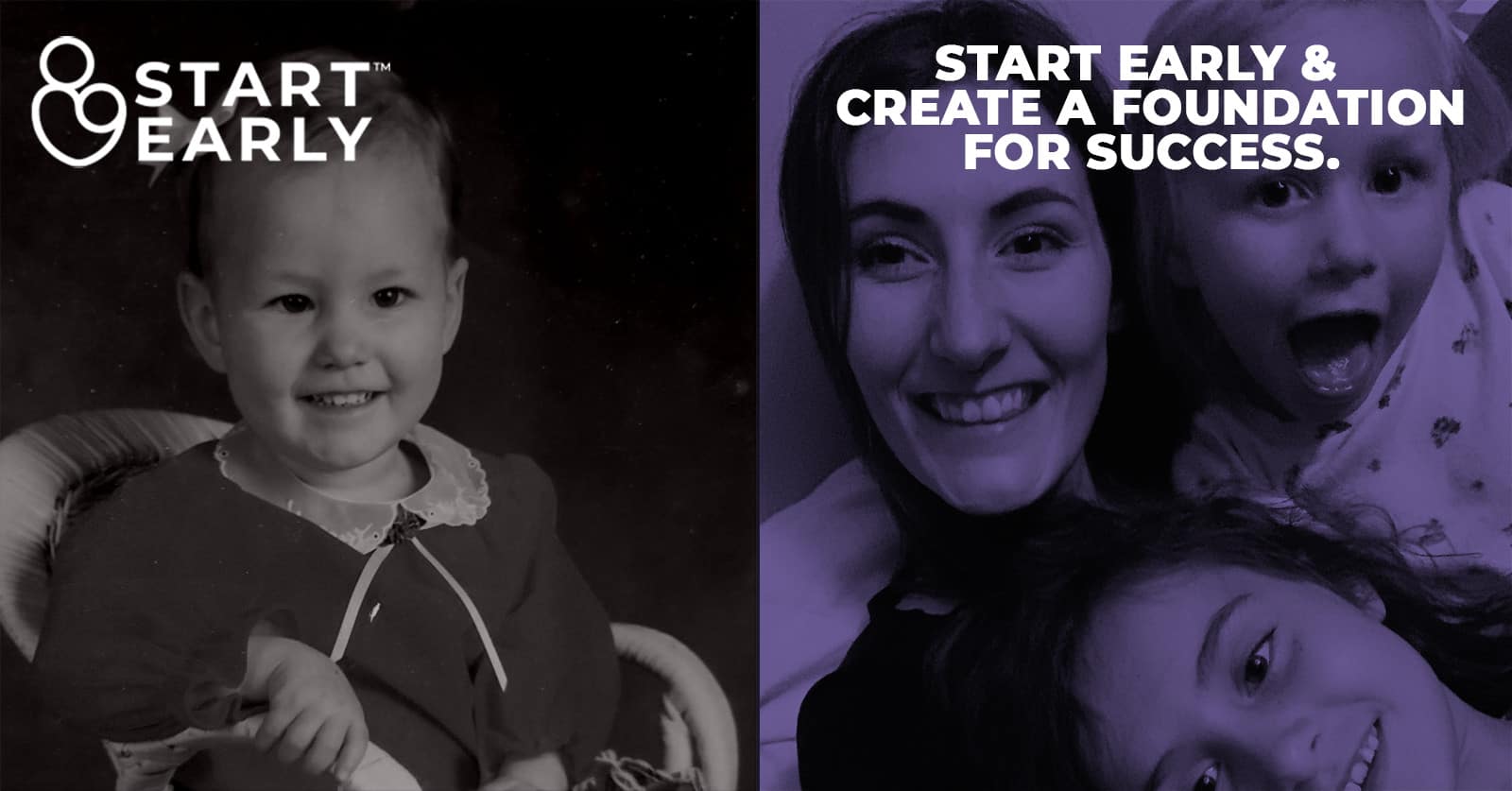 "As a child care provider, I always imagined I'd do something with new parents," recalls Tina Greer, a doula for the Child Abuse Council's Healthy Families program in the Quad Cities, one of the 30 home visiting programs in Start Early's Home Visiting & Doula Network.
Tina was propelled to become a doula after experiencing the unimaginable loss of her own son at just 17-days old. She knew becoming a doula combine her passion for social work and new families. She also knew that having experienced loss equipped her with the empathy and resources to help families in similar situations. Now, nearly four years later, Tina is close to securing her Stillbirthday Bereavement Certification so that she can offer parents experiencing loss this unique support.
"You have to turn that loss into something positive otherwise it's unbearable to live with," she reflects.
Making Impact for Those Most in Need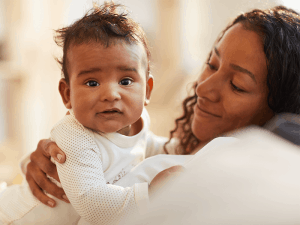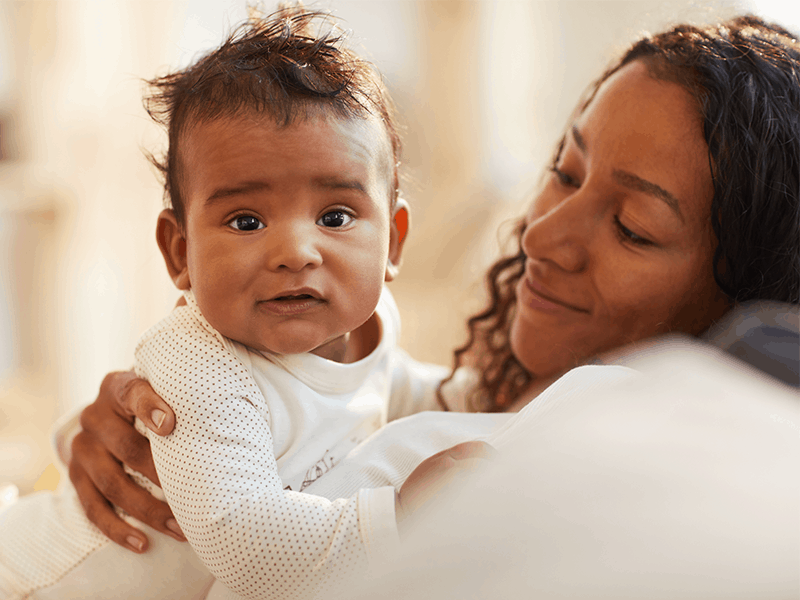 As a doula, Tina helps each birthing person achieve their healthiest pregnancy, labor and birth possible by providing educational, emotional and physical support at every stage of the journey.
Tina believes her own experiences — as a first-time mother relying on WIC and Medicaid, and as the daughter of a teenage mother who was in the situation a lot of her clients are in now — help her relate to her clients on a deeper level.
"It's really important that people in underserved communities get the access they deserve to professional pregnancy, labor, and postpartum support," Tina shares. "We help all families realize they can bond with their baby in the womb, that they have a voice when they go the hospital and options during labor and birth."
One of her favorite parts of her work is teaching parents ways to bond with their babies through modeling. "I help show how easy it is to talk with a developing baby," she explains. "Some parents aren't comfortable reading to a baby in utero but seeing me put myself into an awkward situation and model this can make them more open to trying it themselves."
For Tina, watching parents grow into their roles is the ultimate reward. "It's incredible to watch the transformation into parenthood," she shares. "I get excited and overjoyed watching the families I work with utilize tools I helped equip them with during pregnancy."
A Champion for Mental Health Care
Tina's personal relationship with each pregnant person helps her ensure they receive the necessary support throughout their prenatal journey, including mental health supports.
Tina recalls one young mother, who disclosed that she was struggling with depression as a result of sexual abuse as they walked through her birth plan. When Tina asked if the mother had talked to her provider about it, the mother responded that she hadn't and was too afraid to bring it up.
"She was too afraid that if they found out she was depressed and had all of this past trauma, they would take her baby away," Tina recalls.
Tina secured the young mom's consent to attend her next prenatal appointment with the mother and gently raise the issue of mental health and postpartum depression with the OB-GYN, eventually leading to a referral for therapy and medication.
"For someone in the medical field to tell her, 'You have the potential to be a great mom with depression,' that was all she needed. She became more confident as a parent."
Tina also ensured that the young mother was able to establish safe boundaries with her nurses and doctor during labor. "When we did her birth plan, she wrote at the top in red 'I am a survivor of sexual trauma. Do not put your hands on me without my consent.' And as a result, everyone was very respectful of her space and boundaries," she remembers.
Virtual Support and Moving Beyond the Pandemic
Given the hands-on nature of her work, the transition to virtual support has been "a wild ride" for Tina. "It's been very challenging to not get to see my clients face-to-face if they don't have the ability to do Zoom or Facetime," she shares.
To follow state guidelines during the pandemic, Tina had to stay out of the hospital room with her laboring clients, so she used a sanitized traveling tablet to virtually interact instead. "I haven't been to a birth since March 2020 and that has been heartbreaking to not be in the room with my clients," she says.
One surprise benefit of the virtual outreach is the ability to engage on a more personal level. "I have my kids running around in the background when I'm on Zoom and it has taken a layer of professionalism away," she admits. "But it's also allowed my clients to connect to me because they see I'm real and struggling like they are."
As the pandemic subsides, Tina is eager to get back into the labor and delivery room with her clients because, as she says, "Research has shown that having continuous labor support creates better birth outcomes." She knows the benefits of the presence of doulas in birth and in the postpartum period play an important role in helping parents and infants create a foundation for success.