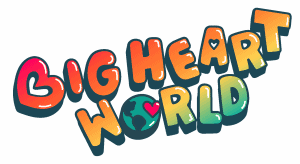 Start Early is excited to partner with Noggin, Sparkler Learning and more than a dozen other partner organizations on Big Heart World, a new social and emotional learning initiative for families and educators.
Social and emotional learning is at the heart of children's early development. The first five years of life are a period of developing communication, collaboration and self-regulation skills through interaction with a supportive, stimulating environment. The initiative seeks to support educators and families with free and publicly available resources to help their children develop these critical skills and reach their highest potential.
Each month, the initiative will share new content, in English and Spanish, focused on three core areas of emotional learning:
Learning About Me: Awareness of self: identity & belonging, feelings and self-regulation
Learning About You: Awareness of others: empathy, appreciation of diversity
Learning About Us: Relationships with others: interpersonal strategies
Content will include monthly guides for Educators and Parent & Caregivers, as well as play-based learning activities, videos, songs and games designed to help children develop self-confidence, self-awareness, an appreciation of others and strong relationships. Or as our partners like to say, everything children need to "build a big heart."
We'll also be sharing resources from Start Early experts as part of the initiative and look forward to the shared learning with families and educators across the country as we together work to address our youngest learners' pressing social and emotional needs.