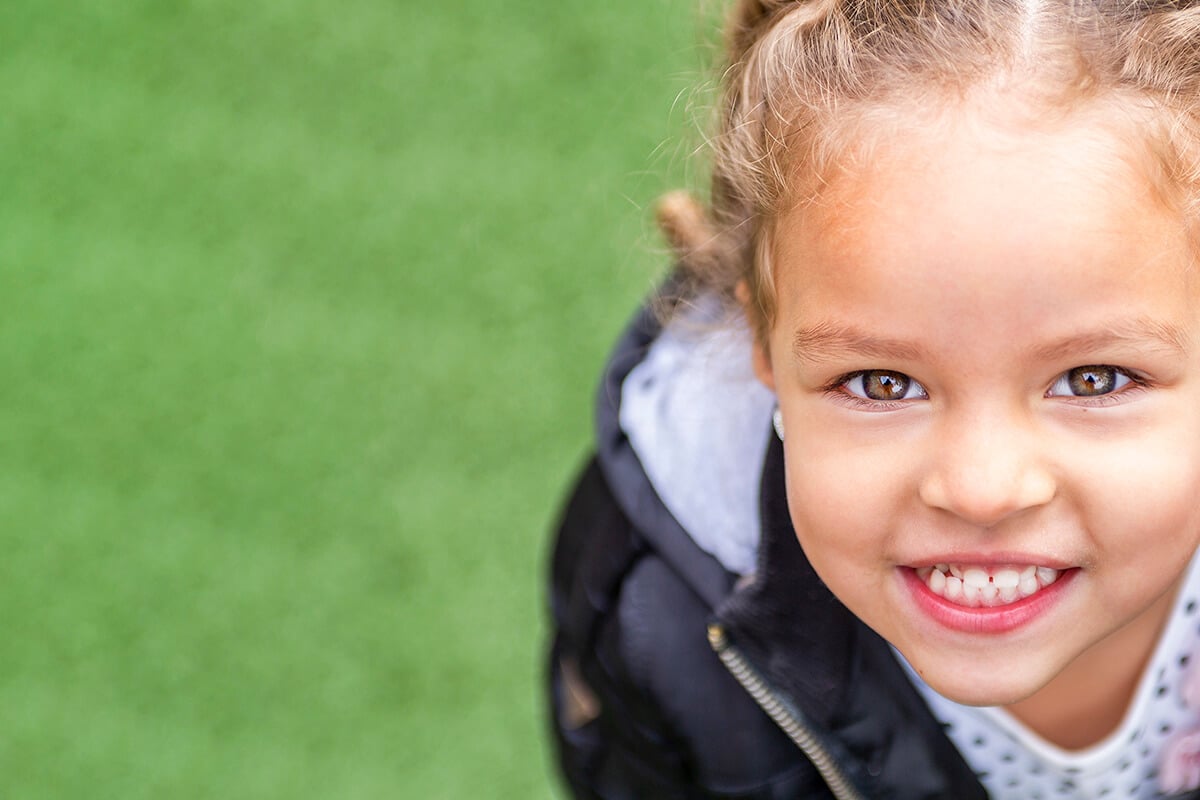 Notes From Olympia: March 24, Week 11 of the 2023 Legislative Session
This edition focuses on the revenue forecast, Senate operating and capital budgets, bills that are still on the move and trivia about a tenacious (and musical!) lawmaker from Spokane.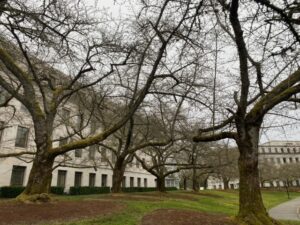 Trees anxiously awaiting the arrival of the Cherry Blossoms
(Photo Credit: Erica Hallock)
Trivia!
A shoutout to Julie Pederson, Executive Director of The Foundation for Healthy Generations, for this week's trivia content.
Which former legislator from Spokane was known for leading sing-alongs on the House Floor to add levity to late night sessions?
Revenue Forecast
On Monday, the State Economic and Revenue Forecast Council met to receive an updated revenue forecast from the State's Economist Dr. Steven Lerch. Dr. Lerch reported that the proposed revenue for the next two biennia is $1.024 billion below what was forecasted in November. This breaks down as $483 million lower than projected for 2023-25 and $541 million lower for 2025-27.
Total state revenues for the 2023-25 biennium are projected at $65.7 billion. In comparison, total state revenues for the 2021-23 biennium were $64.1 billion. Put another way, the state's revenues are only expected to grow by 2.4% between the 2021-23 and 2023-25 biennia. In contrast, state revenue grew by 20.7% from the 2019-21 biennium to the 2021-23 biennium (largely aided by federal COVID-19 relief funds).
The forecast estimates the Capital Gains tax will generate $942 million in 2023–25 and $1.069 billion in 2025–27.
During press availability following the revenue forecast, Senate Ways and Means Chair Christine Rolfes acknowledged that fewer resources will be available than were expected when the Governor's budget came out in December. She went on to say that this forecast was not unexpected, and while it makes budget writers cautious, it does not require a change in their game plan.
Major reasons for the slowing forecast include lower Real Estate Excise Tax collections than forecasted, slightly lower personal income growth and higher interest rates.
Senate Budget Detail and Next Steps
Earlier this week, the Senate released its proposed 2023-25 Capital Budget. After a public hearing on the proposed Capital Budget on Monday, the Senate Ways and Means Committee approved the proposal on Wednesday evening. It is expected to receive a vote by the full Senate on March 24.
On Thursday, the Senate released its proposed 2023-25 Operating Budget. The Senate Ways and Means Committee will hold a public hearing on the proposed operating budget beginning at 2 p.m. on March 24. The operating budget will be voted on by the Ways and Means Committee on March 27 and by the full Senate likely later that week.
On March 27, the House is expected to release both its proposed operating and capital budgets with public hearings shortly thereafter, followed by votes by the full House. All current and proposed budget proposals can be found on the Washington State Fiscal Information webpage.
Start Early Washington has prepared a chart summarizing and comparing how the various budgets addressed early learning related issues. Be sure to bookmark our resource page to access the chart and the House version following its release on Monday.
The next step in the budget process following votes by the bodies on their respective proposals is conference committees. Legislators from each body will be appointed to work through areas of differences and arrive at a single budget proposal that will go before both bodies prior to Sine Die (adjournment) on April 23.
With One Month Left, Early Learning Bills Keep Moving
Several bills related to early learning continue to move through the legislative process ahead of the March 29 policy committee cutoff, when all bills must be passed out of the policy committees of the opposite chamber.
A striking amendment (or striker) for House Bill 1550, which would convert the Transitional Kindergarten (TK) program to a Transition to Kindergarten (TTK) program, was heard this week in the Senate Early Learning and K12 Committee starting at 29 minutes. As you may recall from the Feb. 19 "Notes From Olympia," a "striker" amends everything previously included in the bill, replacing it with new content on the same subject matter. The HB 1550 striker heard on Wednesday would:
Change the name "Transitional Kindergarten" to Transition to Kindergarten (TTK) and place the program in statute (law).
Specify a funding formula for TTK using certain portions of the existing prototypical school funding model. Districts would consider TTK students as kindergarteners for funding purposes but would be required to report the TTK students separately.
Focus eligibility for children determined to benefit from an additional year of preparation before entry into kindergarten and require children entering the program to be at least 4 years old by Aug. 31 in the year of entry into TTK.
Ban school districts from charging tuition or excluding children with disabilities
Provide enrolled TTK students with a student identifier number for data tracking, and districts would be required to administer WAKids unless parents ask for an exemption.
Require the Office of Superintendent of Public Instruction (OSPI) to administer and adopt rules for TTK.
Require OSPI to design a process for the Department of Children, Youth, and Families (DCYF) to conduct site visits to provide feedback on early learning best practices and curriculum, as well as professional development opportunities. The striker language clarifies that these site visits do not provide DCYF with licensing or other regulatory or program authority.
Require participating school districts to conduct a local child care and early learning needs assessment before starting or expanding TTK. This assessment must consider the existing availability and affordability of other early learning programs in the service area.
The striking amendment differed greatly from the bill that passed out of the House. The committee heard opposition to the striking amendment, mainly from early learning providers, who cited the lack of TTK program requirements, quality standards and the need for collaboration with school districts to keep existing early learning programs in operation. Supporters of the striking amendment, mainly school districts, spoke to the access of care children receive through TK and the positive student outcomes TK fosters in many areas.
The bill is scheduled for a vote in the Senate Early Learning and K-12 Committee on March 27.
Bill Tracker: Key Early Learning Bills
As the legislative session progresses, our resource page will update with a weekly bill tracker. Please note that legislation changes quickly, so the version on our website may not represent a bill's latest version as it is published the Thursday of each week.
Trivia Answer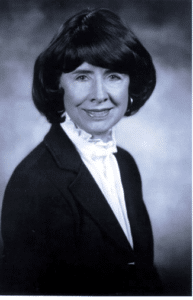 Former Representative/Senator Margaret Hurley (1909-2015)
(Photo credit: Washington State Legislature)
Julie's suggestion to look at this week's trivia came from Capitol lore that the late Margaret Hurley would channel her Irish roots and play Irish music on an organ during St. Patrick's Day. I was not able to verify this story, but I learned a lot about Hurley, including her propensity during late night legislative activity for directing security to roll out the piano kept in the Women's Lounge onto the House Floor. She would then play music, urging lawmakers and folks in the gallery to sing along.
Hurley represented Spokane's 3rd legislative district for 32 years, serving in the House of Representatives from 1953-1979 and in the Washington State Senate from 1979-1984. She succeeded her husband Joseph E. Hurley when he decided not to run for another term in the House (there's a story there, too, which we will get to).
Hurley was the last of eight children born to Margaret and David Morse. Her family relocated from Minnesota to Spokane when Hurley was 2 after her father went to a fair in Spokane and fell in love with the city. The Morse family ended up moving to a farm in the Methow Valley. During her childhood, Hurley experienced severe poverty and lost a number of family members and close friends to illnesses. When she was 11, a kerosene lamp fell and the ensuing fire destroyed their family home and farm. The family ended up moving back to Spokane when Hurley was 13 where she attended the Catholic girl's school Holy Names Academy (Hurley remained a devout Catholic throughout her life).
Hurley eventually became a teacher and married Joseph E. Hurley while he was attending law school. During this time, married women were not allowed to teach as conventional wisdom was husbands should financially support their families. (This was not noted in the article I read, but I believe this may have been during the Great Depression?) During the early years of their marriage, Hurley's husband was in law school and they needed the money from her teaching salary, so they kept their marital status a secret and she went by her maiden name of Morse while she taught first and second grade in Mead, north of Spokane (Go Panthers!). Someone spilled the beans that she was married, and she was busted when she answered a phone call asking for Mrs. Hurley (rather than Miss Morse) and the caller turned out to be the Mead School Board President. Oops! The district let her finish out the school year.
Hurley's husband initially ran for the Washington State House of Representatives in 1939. She took on the unofficial role of campaign manager and was known for creating detailed daily doorbelling routes on district maps. He won and continued to win but found it too challenging to manage both a law practice and legislative activities, deciding not to run again in 1952.
By this time, the Hurley's had five children. Her husband suggested she run for his seat, noting that she knew the legislative work and thrived at campaigning. The problem was, he suggested to his sister, Loretta Little, that she ALSO run. (Awkward.)
Hurley kept with it and adopted a platform that displayed the fiscal conservatism that remained her tagline throughout her public service of "a balanced budget without additional taxation." Unlike her sister-in-law, Hurley focused on doorbelling with a strategy to garner at least the female vote in every household. She also benefited by her identification on the ballot as "Mrs. Joseph E. Hurley" which helped with name recognition. In the end, she edged out her sister-in-law during the primary election and after a tough general election, eked out a win with a 600-vote margin. She learned of her victory at 3 a.m. while doing the dishes following the election night spaghetti feed she had hosted at her home.
When Hurley arrived at the House of Representatives, she was told freshman are to "sit still and keep your mouth shut." (I'm guessing this instruction was amplified for female lawmakers.) Spoiler alert – Hurley did not sit still, nor did she keep her mouth shut.
During Hurley's time in the House, she moved her family to Olympia during legislative sessions. On one of the moves in 1954, a car crossed over the median near Cle Elum, striking the car driven by her husband head on. Fortunately, no one in her family was killed, but they were injured and required hospitalization. Hurley broke her foot in the accident and while her family continued to recuperate, she was wheeled into the House chamber to cast a deciding vote to elect John L. O'Brien Speaker of the House. (O'Brien said he owed Hurley his "undying gratitude.") Following that vote, Hurley returned to care for her family and became an early proponent of mandatory automobile insurance (an idea that would take years/decades(?) to come to fruition).
Hurley became not only a deciding vote for O'Brien ascending to the Speakership, but also for him being ousted. Frustrated by O'Brien's refusal to bring one of her bills to a vote and his overall leadership style, Hurley joined with Spokane Democrat William S. Day and the House Republican Caucus for a secret meeting in Portland (away from prying eyes and ears in Olympia) to plan a coup. On the first day of the 1963 legislative session, O'Brien and a Republican were nominated for the role of Speaker. Hurley then rose and nominated Day for Speaker, confusing many in the body. Ultimately, the Republicans voted for Day and eight Democrats joined to remove O'Brien from his post. According to Hurley herself, O' Brien looked at her and said "'For God's sake, Maggie, what do you think you are doing?' And I said very sweetly, 'We're voting you out, John O'Brien.'"
Hurley moved to the Washington State Senate in 1979, serving until 1984. She was passionate about a number of issues, but I want to note her particular ire with the proposed North-South Freeway in Spokane that remains under construction these many years later. In another area where Hurley may have been ahead of her time, she was vehemently opposed to the freeway, expressing concern that the freeway would ruin neighborhoods, particularly by splitting the Black community in East Central. Many would argue she was not wrong.
When Hurley decided not to run again in 1984, a Seattle Post-Intelligencer ran a headline "Good Old Boys Can Relax Now, Maggie's Leaving." She lived to be two weeks shy of 106 years of age.
Thank you for the suggestion, Julie.
Sources: HistoryLink.org and Washington State Legislature
About the Author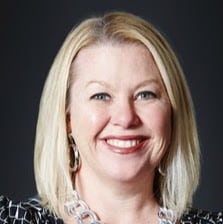 Erica Hallock
Director, Policy & Advocacy, Start Early Washington
Erica Hallock serves as the Director of Policy and Advocacy for Start Early Washington. She has worked in early childhood, health and human services policy in both California and Washington state.
More About Erica