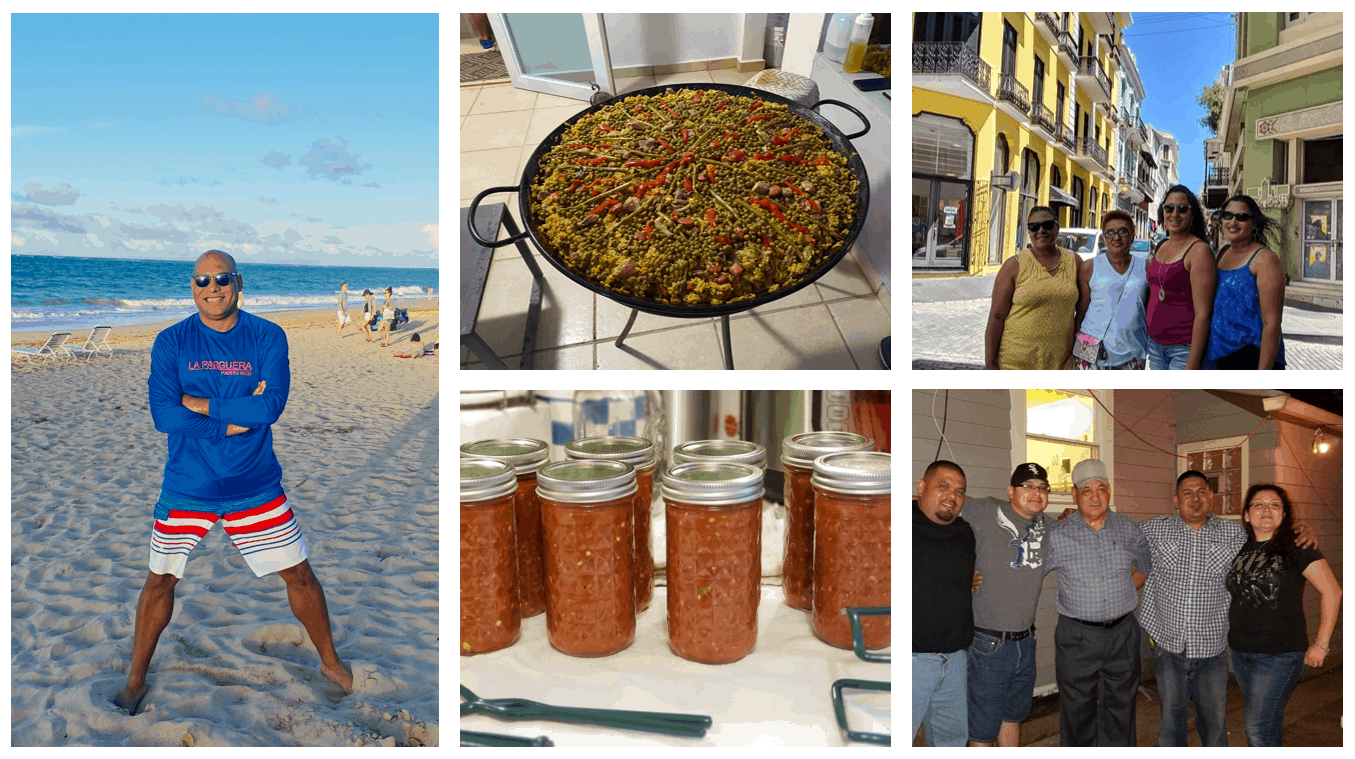 Each year, we celebrate Hispanic Heritage Month, from Sept. 15 to Oct. 15 to recognize the contributions and influence of Hispanic Americans to the history, culture and achievements of the United States.
Our staff members shared how their heritage has shaped their identity and impacted their work, how they maintain their culture and why it's important to recognize Hispanic Heritage Month.
Can you introduce yourself and share what you do here at Start Early and how your Hispanic heritage influenced your identity?
Nilda Barrett: I'm a financial manager supporting 15 divisions and have been at Start Early for almost two years. I'm Puerto Rican, born and raised in Chicago and I'm the second youngest of seven children. My parents came to the States when they were very young and met here in Chicago. They taught me and my siblings the importance of education and working hard to get the things you need. We lived in mainly Hispanic neighborhoods, so I grew up around Cubans, Mexicans and Puerto Ricans and was exposed to a little bit of everything and got to see how hard people worked. The person I am today, my ambition, everything is inspired by my upbringing and due to my culture.
Yáyá Cardenas Torres: I'm a training institute coordinator for the Professional Learning Network and I've been with Start Early for 14 years. I'm Mexican American born and raised in Indiana and I'm a proud Hoosier. My mother was born and raised in Texas and my father was born and raised in Michoacán, Mexico. I am the only girl out of five brothers.
With my mother being Tex-Mex and my dad being Mexican, I had two cultures: One uses cheddar and one uses Chihuahua, but together they are perfect on a burrito. My culture has made me who I am. My upbringing, my loyalty, my faith, my passion… it is who I am and I apply it to my professional and personal life.
Alexis Aguilú Hernandez: I'm the assistant director of operations for the Educare Learning Network and have been at Start Early for 14 years as well. I'm one of two and was born and raised in Puerto Rico. I left the island at the age of 20 to attend Marquette University in Wisconsin and stayed here. I have a ton of family in the Midwest.
Puerto Rican is who I am. I live my life as a Puerto Rican and I love my Puerto Rican heritage. I get chills every time that I go home. On the flight home, I always plan to sit by the window so I can see the whole island as we descend. It's who I am, it's family and how I grew up. Seeing the flag, it's who I am and I like to share that with others who may not understand what being Puerto Rican and Latinx is.
How has your Hispanic heritage impacted your daily work to advance our mission and better serve children and families? 
Alexis Aguilú Hernandez: I always say that my Hispanic background is not only what identifies me, but what defines me. Being a Hispanic immigrant allows me to better understand the challenges that many of our Hispanic children and families go through and focuses my commitment to do everything I can to help them close that opportunity gap once and for all.
I have been able to use Spanish several times in my role at Start Early. We started sending out text messages to families and I would translate them into Spanish. Most recently, at the Educare Learning Network, I helped review our network requirements and Child Tax Credit communications in Spanish. Knowing languages opens your mind to the world.
Yáyá Cardenas Torres: Being Mexican American and bilingual provides me with cultural sensitivity and enables me to better serve our Spanish-speaking clients. My parents also taught me to have a solid work ethic, ambition and commitment which I use in my daily work.
What do you appreciate most about your Hispanic culture?