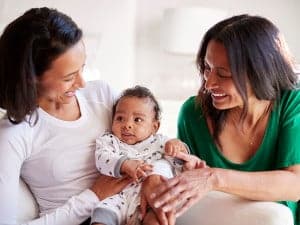 Our Professional Learning Network (formerly known as the Ounce Institute) currently designs and provides professional learning services and program supports—through training, technical assistance (TA) and coaching—for more than 350 home visiting and center-based programs across the state of Illinois from multiple evidence-based models and multiple funders.
The Professional Learning Network is the official Illinois state office for the Parents as Teachers model and is the sole source entity in Illinois for model core and curriculum training for both Parents as Teachers and Healthy Families America.
In collaboration with our public partners—the Illinois Department of Human Services, the Illinois State Board of Education, the Governor's Office of Early Childhood Development and the Chicago Department of Family Support Services—the Professional Learning Network has also created a series of classroom, webinar and online courses which explore the content areas that are of greatest relevancy to professionals working with young children and their families through doula, home visiting and center-based services. These courses, when combined with individualized program TA and coaching, provide a continuity of scaffolded learning that promotes the integration of knowledge into skills and practice.
Our Professional Learning Network's offerings are:
Competency-based
Informed by best practices in the field
Designed from an early childhood development perspective
Focused on the parent-child/caregiver relationship
Systems-oriented
Grounded in reflective practice – essential for professional growth
Based on continuous learning processes
Developed and offered through a diversity, equity and inclusion lens
Gateways Registry approved