Start Early has been named the winner of a Gold Stevie® Award for Achievement in Benefits Design and Administration for its paid parental leave program. The Stevie Awards for Great Employers recognize the world's best employers and the human resources professionals, teams, achievements and HR-related products and suppliers who help to create and drive great places to work.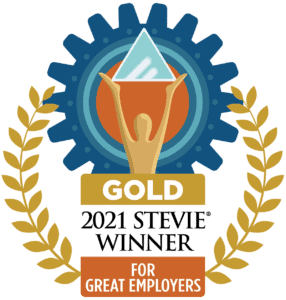 The overwhelming benefits of paid leave compel Start Early to advocate for these policies nationally and inspired our organization's leading paid leave policy. During a child's first few weeks and months, a nurturing and supportive environment lays the foundation for their future success in school and life. Our paid parental leave program allows families to be together at this most critical time.
In 2019, the People & Culture team set a strategic goal to transform our leave program through improved employee benefits, explicitly enhancing our paid parental leave for the year 2020. Infancy is the most crucial period of brain development and it is vital that babies and their parents are supported during this time to promote bonding and healthy attachment. We knew it was time to up our game and we needed to create a parental leave package that matched our mission and supported families in the moments that matter most: the earliest years.
After a series of focus groups with former and expecting parents to discuss what was working and where we needed to improve, we rolled out our new policy in 2020, including:
Increasing our parental leave by more than 50% (from 12 weeks to 6 months) for both moms and dads Introducing 100% paid leave, eliminating the need for employees to use their own vacation, sick or personal hours to receive full pay
Expanding our paid leave eligibility to include adoption, surrogacy, or foster parenting
Launching an integrated family benefits platform, Cleo, to help connect families with the support they need to be their best at home and at work
Activating Bright Horizons, a benefit that assists employees returning from leave with finding childcare or back-up care, if needed.
Together, these award-winning benefits help our families start off on a strong path.
Start Early and other honorees were recognized during a virtual awards ceremony on November 17. Details about the Stevie Awards for Great Employers and the list of 2021 Stevie winners are available at www.StevieAwards.com/HR.