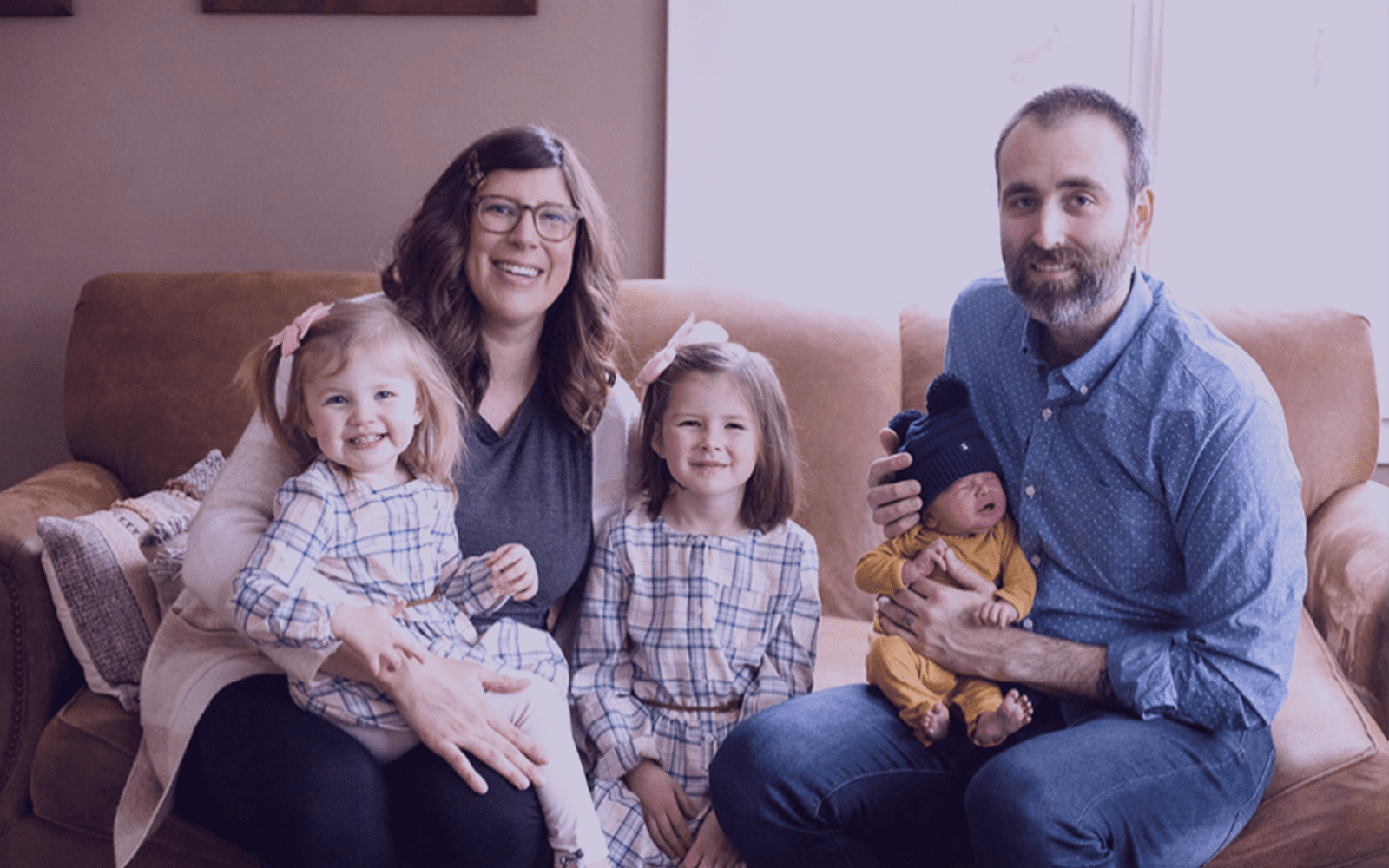 Start Early & Offer All Parents a Smooth Transition
Family Connects Illinois gave Laura and her family the emotional and educational support they needed for a smoother transition at home with their newborn son, Tommy. Read her story.
Laura, a professor of nursing at Bradley University, signed up for Family Connects Illinois with her students in mind. The evidence-based, universal home visiting program is offered to families with newborn children in Peoria County.
"As I was signing the paperwork to be induced, hospital staff shared information about this free program that they thought I might be interested in," she recalls. "I thought I would see what it was about not only for myself, but to help connect my students to new opportunities that further their knowledge."
After giving birth, Laura returned home with her newborn son, Tommy. She had all but forgotten about the program until she received a call a few weeks later, connecting her to her nurse home visitor, Marianne.
Educational & Emotional Support
The birth of a new family member can be both an exciting and overwhelming time, even before the unique circumstances created by the global pandemic. Laura immediately found her phone conversations, text messages and virtual home visits helpful.
"With COVID limiting our resources, it was nice to have an outside connection — someone here to listen and talk, who is very knowledgeable and nonjudgmental," she explains.
Laura laughs a little as she admits that Tommy hasn't been her easiest baby, earning the nickname "Mr. Grunty Pants." After Tommy was diagnosed with reflux, Marianne encouraged safe sleeping habits and offered tips on how to help him sleep and to hold him upright after feedings. She also shared information about the different periods of crying, which helped Laura and her husband reestablish what they had known with other babies but had forgotten.
"Marianne helped us remember that he's not crying to be annoying, he's crying to tell us something. She also reinforced that what we are experiencing is normal, although frustrating. It is a phase of Tommy's development, and it will pass," Laura recalls.
The program also provided Laura with an extra layer of emotional support. In a time that is usually focused on the new baby, she found a safe space to talk with Marianne about her other children, the loss of her second daughter at 23 weeks and 3 days, and the impact on her emotional health for each subsequent pregnancy.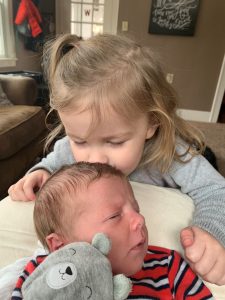 "After being pregnant for so long and caring for others, I felt seen, loved and cared for," she remembers. "When we didn't have family support, the extra emotional and educational support she gave us was encouraging and helpful. Marianne fostered a caring relationship with my family and helped enhance a smoother transition with a new baby and the changing of sibling and family dynamics."
Furthering Knowledge
In her maternal newborn clinical, Laura teaches nursing students about nurse postpartum home visits, including conducting an assessment, providing family education, breastfeeding and bottle feeding support, and fostering a caring relationship with the family. After experiencing the program and its benefits, Laura is eager to pair her nursing students with Family Connects nurses to witness the program first hand.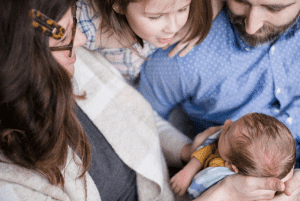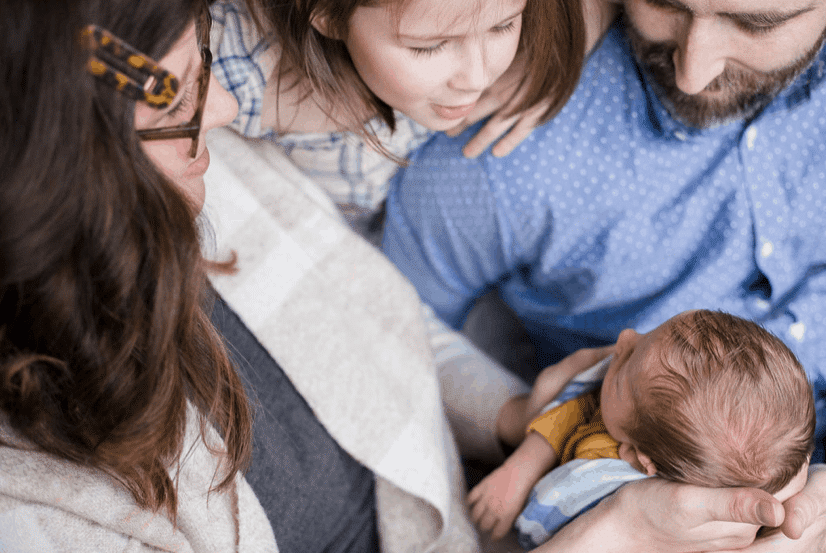 "The postpartum home care visit offers nurses the opportunity to reinforce self and infant care," Laura explains. "The holistic care Marianne delivered helped me better adjust to the changes that Tommy brought to our family. She provided the support and encouragement that I needed, and for that I am grateful as it not only benefited me and Tommy, but my whole family."
"During learning, students are often so focused on getting the answer right and what's in the textbook, and they get such brief glimpses into the unique lives and needs of families during their clinical time at the hospital," she concludes. "Bringing a new baby into a family is a stressful time for all families. Raising awareness of universal newborn support programs like Family Connects Illinois can help our future nurses ensure all families get connected to resources in the community once they leave the hospital."