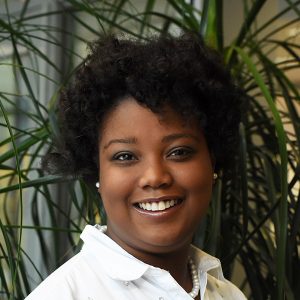 Start Early is pleased to announce Clarissa Love as our first Vice President of Diversity, Equity, Inclusion and Belonging (DEIB). In her role, Clarissa will lead the organization's continuing journey in becoming an anti-racist organization that creates systemic improvements in early childhood education so that equitable access for all becomes a reality.
"Clarissa is well-positioned for this critical role within our organization, bringing more than a decade of knowledge, tangible experience and demonstrated effectiveness in leading DEIB strategy," says Michael Hoffman, Chief Operating Officer at Start Early.
Previously, Clarissa served as the Diversity, Equity and Inclusion consultant at Michigan Medicine's Office for Health, Equity and Inclusion. In this role, she enlisted over 5,000 voices (students, staff and faculty) to develop a DEIB strategic plan that created opportunities for individual growth and development, enhanced team culture and strengthened networks to build internal and external community equity. She managed DEIB leads across Michigan Medicine to build momentum and change at the department level. During her tenure she created relevant courses to build leadership capacity and some of the topics included cultural humility and daring leadership. She also co-led the design of implicit bias, anti-racism, belonging and well-being tools that supported self-reflection and the evaluation of team and organizational practices and policies and ran a weekly community engagement program open to the Michigan Medicine community. She has also spoken nationally to bolster awareness of DEIB practices that engage the community. Her interests include organizational engagement, leadership development and uplifting voices to build change.
Start Early believes a critical component of advancing racial equity is creating an organization where the presence, voices and ideas of staff and the communities we serve are represented, heard, valued and acted upon. The organization is a proud participant of StriveTogether's Equitable Recovery Pledge, supporting the development of more just, equitable systems that align resources to youth, families and people of color. In 2017, Start Early staff established an Advancing Racial Equity (A.R.E) Taskforce to promote racial equity internally and externally.
"I'm excited to build on this strong foundation by leveraging my experience in collaboration with our staff, Board members, families and external partners to continue to elevate Start Early as a national leader in centering parent and community voice," Clarissa shares. "I believe DEIB will continue to be at the forefront of organizational transformation and societal change, particularly during this pivotal time."
Learn more about Clarissa's professional journey in her leadership bio. You can also follow her on LinkedIn.