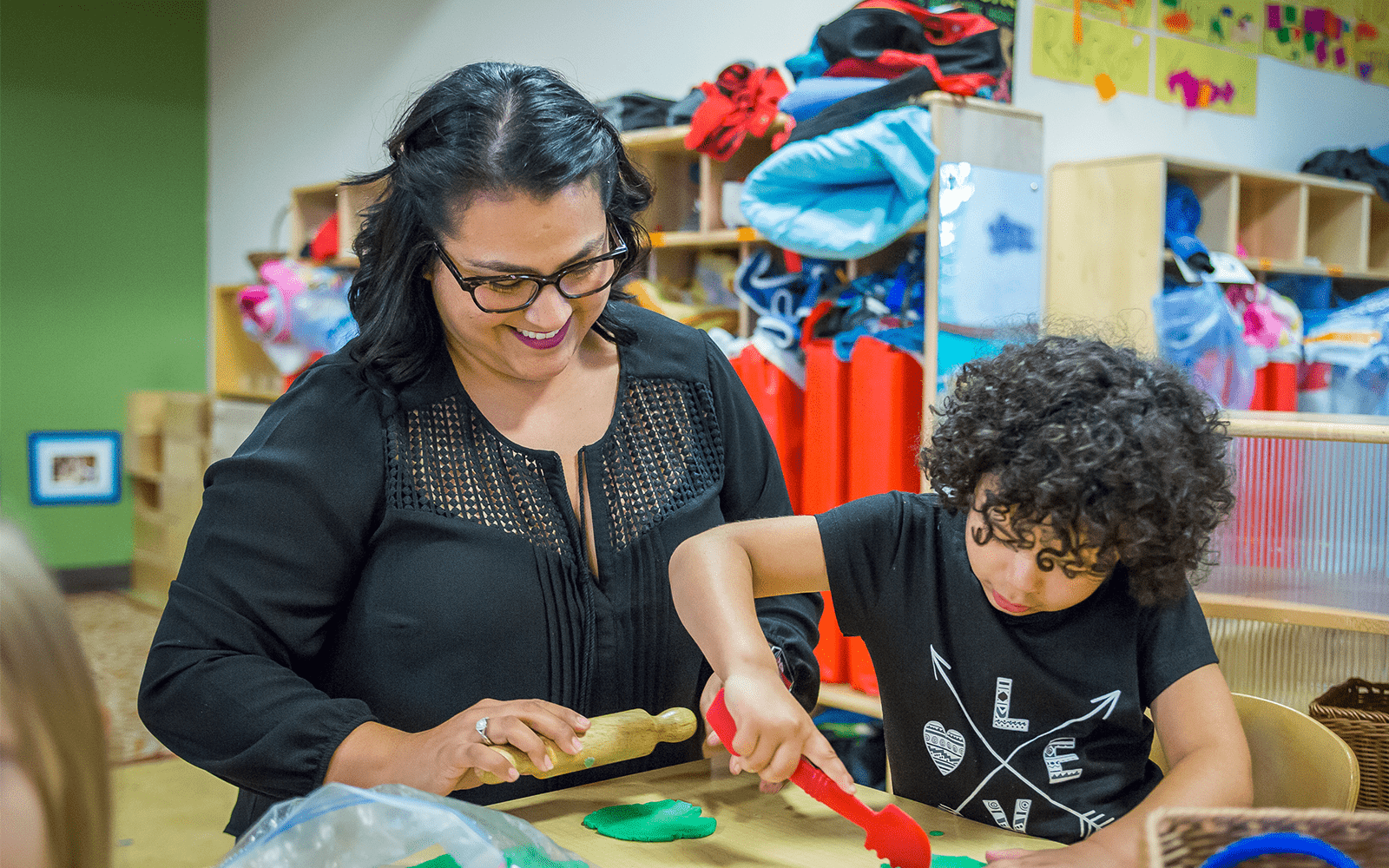 Notes From Olympia: March 5, Week 8 of the 2021 Legislative Session
In this Week's Notes from Olympia: Highlights of the Week, Status of Early Learning Bills, Economic Forecast, and Trivia in honor of Women's History Month.
Disclaimer: With both the Senate and House working late into the night this week, there is a chance there may be action on legislation covered in this update after we have "gone to print."
Trivia!
This week's trivia is in honor of Women's History Month.
What year were women first elected to the Washington State House of Representatives and when was the first woman elected to the Washington State Senate?
With March Madness approaching, and the nation focused on rankings, what is the Washington State Legislature's current national ranking for its number of elected women? (And I never miss a chance to say – GO ZAGS!)
Highlights of the Week
Halfway Mark and "5:00 Bill". We are now just over halfway through the 2021 legislative session, with the April 25th adjournment date getting ever so much closer. This week was almost exclusively focused on Senate and House floor activity.
Both bodies plan to work over the weekend in advance of the 5:00 p.m. Tuesday, March 9th Floor Cutoff deadline. During the lead up to every Floor Cutoff, there is speculation as to what will be the "5:00 bill." This expression relates to the rule that if debate starts on a bill prior to 5:00 p.m., the debate can continue for as long as it takes – there is not a hard stop at 5:00.
Sometimes the "5:00 bill" will honor a legislator. For example, two years ago one of the 5:00 bills was Speaker Chopp's behavioral health bill, a passion of the then Speaker. This extra time provided a chance for legislators to honor Representative Chopp's legacy as Speaker as he had previously announced plans to step down from that role. Legislators on both sides of the aisle donned mustaches (his signature look) to the delight of the Speaker.
Other times the 5:00 bill can be a controversial item. I recall a couple of years ago the 5:00 bill in the Senate was an immunization bill and there were questions as to whether the proper steps had been taken to initiate the debate prior to 5:00 p.m. After conferring with the Senate counsel, then Lt. Governor Cyris Habib ruled all necessary steps had been taken, and bill received debate and a vote. There are a number of "big" bills in play this year, so there are many "5:00 bill" options.
Floor Activity Shifts Back to Committee Action. Following the March 9th Floor Cutoff, action will return to policy committees where those committees will begin review of bills that passed the opposite chamber. This review will proceed at a brisk clip, with a March 26th cutoff for bills to pass out of policy committees.
Two early learning bills have been scheduled for public hearing in House Children, Youth and Families Committee on Thursday, March 11th: SSB 5151, the Department of Children, Youth and Families licensing bill, and 2SSB 5237, the Senate's Fair Start for Kids Act (pending approval by the Senate first).
Capital Gains Proposal Continues to Receive Attention. On Wednesday of this week, Senator June Robinson's Capital Gains proposal, SSB 5096, was moved from the Rules Committee to the Senate Floor calendar. This means there could be a Senate vote for Capital Gains at any time.
A proposed striking amendment to SSB 5096 is posted, adding intent language for the use of the new revenues and changes the distribution of funds generated by capital gains. The striking amendment proposes that the first $350 million collected every year be directed to the existing Education Legacy Trust Account; the next $100 million to the state General Fund; and the balance of revenue collected into a newly formed "taxpayer fairness account." The intent section states that dollars in the taxpayer fairness account would be used to offset existing tax burdens and would be used to fund policies like the Working Families Tax Exemption.
More specifically, the bill declares legislative intent that the first $350 million collected and directed to the Education Legacy Trust Account is intended to support education, including early learning, and child care.  It also says that funding should also be used to provide for the economic security of low-income households struggling to afford child care and preschool.
There is a lot of debate about the merits and timing for new revenue. This Austin Jenkins piece from March 1st provides a solid overview of the differing schools of thought on this issue.
Early Learning Facilities Funds Proposed to Be Named After Former Representative Ruth Kagi. SHB 1370 by Representative Lisa Callan would make improvements to the Early Learning Facilities Funds by increasing the grant and loan award limits and reducing the requirement that the project site be under the applicant's control from a minimum of 20 years to a minimum of 10 years.  SHB 1370 is awaiting a vote on the House Floor.  A proposed Floor amendment would rename these funds the "Ruth LeCocq Kagi Early Learning Facilities and Revolving Fund Accounts" in honor of Ruth Kagi's tremendous contributions to advance early learning.  A well-deserved honor!
Economic Forecast. On Wednesday, the Washington State Economic and Revenue Forecast Council received an updated economic forecast. This economic forecast informs the revenue forecast that will be released at the Council's March 17th meeting, which will , in turn, inform the Senate and House budget proposals that will be released shortly thereafter.
In his presentation, the State Economist Dr. Stephen Lerch reported that the economic forecast includes effects of the federal stimulus bill passed in December 2020 and assumes passage of the primary parts of the $1.9 trillion stimulus bill currently under review in Congress.  In the positive news column, revenue collections exceeded November projections by $593 million (or 9%); housing construction in Washington state continues to outpace November estimates; and while employment has declined since November, overall employment rates are expected to grow.
Not surprisingly, the risks to the economic forecast are still associated with COVID.  The largest risk relates to vaccine distribution.  If the vaccine rollout goes faster than projected, we could see more people returning to work, more consumer confidence and a return to more typical spending patterns.  If there are slowdowns with vaccine distribution, or if the virus variants cause increased illness, the opposite would be true.
A couple data points that jumped out to me:
Based on an early February U.S. Census Survey, the top two reasons for changes in household spending in Washington state were concerns over crowds and concerns about the economy.
Compared to the November forecast, Washington's population growth is expected to slow due to higher death rates (think COVID) and lower migration.
Trivia Answers
I do love a trick question. Frances Axtell and Nena Jolidon Croake were both elected to the Washington State House of Representatives in 1912, two years after women in Washington gained the right to vote in 1910. It took 10 more years for Reba Hurn to be elected to the State Senate in 1922.
Washington State ranks 9th in the country for women in its Legislature. Women comprise 41.5% of the Legislature, with 19 of the 49 Senate seats held by women and 42 of the 98 House seats held by women.
More Information About Our State's First Female Legislators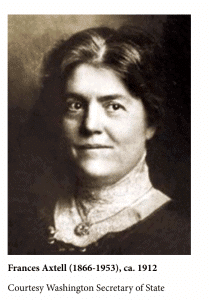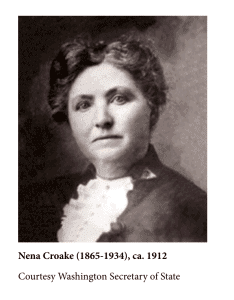 Both Representatives Axtell and Croake were born in Illinois and had advanced degrees. Representative Axtell represented Bellingham and Representative Croake represented Tacoma. Both women only served one term, with Representative Axtell focusing on public safety legislation and Representative Croake on improving working conditions for women. The press labeled Representative Axtell "the lady from Whatcom who votes as she pleases." It does not appear that Representative Croake served long enough to get a label.
An April 24 2019 Fairmount Memorial Association post had more information on Washington state's first female Senator, Reba Hurn of Spokane, who was elected in 1922. In addition to being the first female member of the State Senate, Senator Hurn was also the first women admitted to the Washington State Bar Association. Senator Hurn's primary focus during her legislative career was defending Prohibition and she worked to ensure Washington stayed "bone dry." Given that interest, it is not a surprise to hear she chaired the Public Morals Committee (I'm really curious what types of bills that committee reviewed). She also chaired the State Library committee. Senator Hurn was defeated during her run for a third term because her constituents did not agree with her goal of eliminating county government, an issue her rural constituents held dear. Looking at life nearly 100 years later, I would say both county government and access to alcohol have prevailed!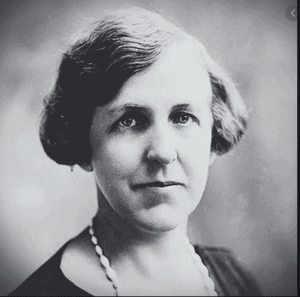 Sen. Reba Hurn, photo courtesy of Fairmount Memorial Association
About the Author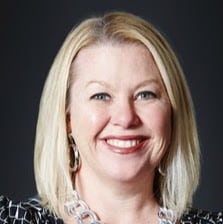 Erica Hallock
Director, Policy & Advocacy, Start Early Washington
Erica Hallock serves as the Director of Policy and Advocacy for Start Early Washington. She has worked in early childhood, health and human services policy in both California and Washington state.
More About Erica