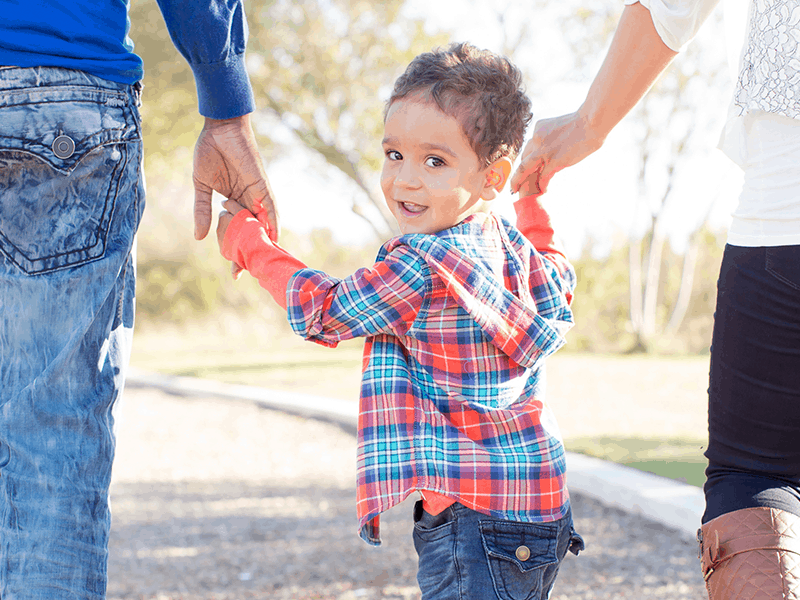 Notes From Olympia: Jan. 29, Week 3 of the 2021 Legislative Session
In this week's Notes From Olympia: The Early Action Bill, highlights of the week, bill action and Washington's pandemic trivia.
Trivia!
During the first week of the legislative session, the Senate Health Care and Long-Term Committee held a fascinating work session "Pandemic: Past, Present and Future."  I particularly recommend the speaker from the University of Washington's Alliance for Pandemic Preparedness who started at minute 14 and the speaker from the Bill & Melinda Gates Foundation who started at minute 53.
That work session prompted me to do some more late-night Internet deep dives about Washington state's response to the 1918 pandemic, leading to this week's trivia:
What sector was the epicenter of the 1918 pandemic?
What was the first statewide mandate to stem the spread?
Highlights of the Week
"Early Action Bill" Advances.  The Legislature spent its first two weeks working to develop an "Early Action Bill" that directs $2.2 billion in federal money to help families and businesses most impacted by the pandemic. This press release from the House Democrats provides an overview of the broad distribution of the funds.
For child care, the package directs $50 million of the $167 million Washington received in additional Child Care and Development Block Grant funds at the end of 2020.  The state has three years to spend down the entire amount. The $50 million in child care funds are to be distributed as follows (with DCYF having the authority to redistribute based on underutilization or overutilization in a particular area):
$28.8 million in grants to licensed child care providers serving children birth to 13. Providers would receive a base grant of $6,500 with an additional $100 for additional each licensed slot over 65;
$6 million for $6500 grants to licensed providers who do not accept subsidy;
$10.6 million to reimburse school-age providers at the regional preschool age Working Connections Child Care subsidy rate through April 2021;
$4 million for the Department of Children, Youth and Families to incentivize providers to take new subsidized slots; and
Finally, $600,000 to provide $250 incentives to Family, Friend and Neighbor providers.
As the name denotes, this is on a fast track. The House version (HB 1368) was approved by House Appropriations on January 28th, is expected to be before the full House of Representatives on January 29th, and is tentatively scheduled for a public hearing in the Senate Ways and Means Committee on February 2nd. The Senate version (SB 5344) is also scheduled for a public hearing in the Senate Ways and Means Committee on February 2nd. The hope is to get these funds out to impacted parties as soon as possible.
Senate Ways and Means Committee briefed on existing federal COVID expenditures. As the Legislature is preparing to move on an Early Action bill meant to provide additional pandemic related relief, this week the Senate Ways and Means Committee received briefings from their staff and state agencies on how previous federal stimulus dollars were utilized.
Senate staff provided a high-level overview of the investments as well as explanation around the state's existing procedures for handling Unanticipated Receipts (UARs), allocations outside of the legislative budget writing window. In most years, UARs are typically grants received by state agencies, and were an exception.
Obviously the multi-billion in COVID related funding was unprecedented, creating Unanticipated Receipts in the multi-billion-dollar range.  It is important to note that decisions related to the federal dollars received since the legislature adjourned last March were made in consultation with leadership from the Senate and House Democrats and Republicans. Because of the experiences over the past year, Senate Ways and Means Chair Christine Rolfes has introduced SB 5162 to revise the process for Unanticipated Receipts, adding a requirement for an Oversight Board to review plans for expenditures exceeding $5 million.
Following the high-level overview, a variety of state agencies reported out on how they spent federal stimulus dollars.  DCYF's Allison Krutsinger presented this Powerpoint that explained the agency's guiding principles in their decision making and broke down the $163.2 million DCYF distributed to support the child care industry. Krutsinger concluded by identifying additional needs for consideration as the Legislature starts to prepare the 2021-23 budget.  These recommendations included fixing the co-pay cliff, increasing subsidy reimbursement and expanding eligibility for more working families to access subsidized child care.
TVW Delivers! Our state's CSPAN, TVW, has proven invaluable during this virtual legislative session. Their team is working doggedly to ensure not one second of legislative activity is missed. In addition to their coverage of legislative floor sessions, committee meetings and availability with legislative leadership, they also produce their own original content.
I wanted to flag the January 21st Inside Olympia with Austin Jenkins. This edition was split into two sections. The first included an interview with the bipartisan authors of the Senate's Select Committee on Economic Recovery's COVID recovery plan, Senator David Frockt and Senator Shelly Short. Senators Frockt and Short highlighted common agreement about the top priorities for the state's recovery included in the report, including the importance of investing in child care. While there were many areas of agreement, the conversation surfaced several differing approaches between the Democratic and Republican caucuses. Specifically related to child care, Senator Short emphasized the importance of parent choice and Senator Frockt discussed the "mismatch" of supply and demand, a problem present prior to the pandemic.
Bill Action This Week
With the February 15th cutoff for bills to be moved out of policy committees approaching, we are seeing the introduction of new bills slowing and more brisk activity in policy committees. As a reminder, bills first receive a "public hearing" where the sponsoring legislator makes a case for their bill and then members of the public are able to weigh in with their thoughts. The virtual session has greatly expanded access to the public comment process, a silver lining to a virtual session.
Following the public hearing, bills can be scheduled for an "executive session" where committee members vote to advance the bill to the next step in the process. Amendments can be taken during this executive session process, so it is important to track the version of the bill as approved. It is also important to note that not every bill that receives a public hearing will receive an executive session or vote. It is also not uncommon for scheduled executive sessions to be rescheduled if amendments are still in the process of being negotiated. This happened this week with Rep. Senn's Fair Start Act (HB 1213) as that executive session was moved from January 27th to either February 3rd or 4th. Bills we are tracking include:
What's on Deck for Next Week
Fair Start Act.  As mentioned above, the Executive Session in the House Children, Youth and Families Committee for HB 1213 will be on either February 3rd or 4th.  The Committee will consider a number of amendments which we will recap in next week's newsletter.  An Executive Session on the Senate version (SB 5237) will be held on February 3rd.
Another reminder that Start Early WA's webpage contains a resource page that includes a summary of the Fair Start Act, as introduced.
Early Learning Facilities.  The Early Learning Facilities Fund and the Washington Early Learning Loan Fund provide capital funding to support needed early learning facilities.  On Tuesday, February 2nd, the House Capital Budget Committee will hold a work session to educate committee members on this program.
At that same meeting, the House Capital Budget Committee will hold a hearing on Representative Callan's HB 1370 which would increase allowable grant levels for the Early Learning Facilities Fund and also would include technical assistance as an allowable expense.  This inclusion of technical assistance is important as many early learning professionals could benefit from technical expertise when navigating construction issues and real estate loans.
Trivia Answers
* Information Source: historylink.org, "Flu in Washington: The 1918 'Spanish Flu' Pandemic," published March 23, 2017
Answer 1: The epicenter(s) of the 1918 pandemic were our military bases with a particularly high number of cases at Camp Lewis and the University of Washington Naval Training Center.
Why our military bases? World War I was in its final months during the height of the pandemic. This accelerated the spread as service members 1) traveled around the world and then returned stateside (bringing the flu) and 2) lived in close quarters. A perfect storm.
Answer 2:The first statewide directive was a mask mandate issued on November 3, 1918. The mandate specified that masks must "entirely cover the nose and mouth." (Of course, that reminder was again needed 102 years later.)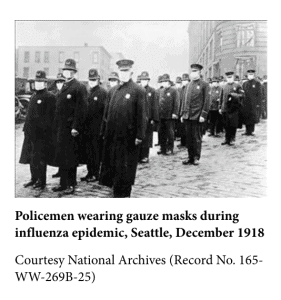 The state's action for a mask mandate came after a number of cities had closed all public places.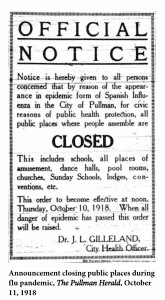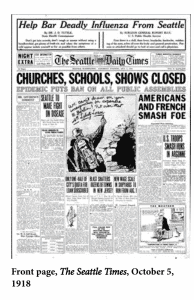 With all of the legislative discussion underway about the configuration of local public health boards and funding of public health generally, it was interesting to learn that in 1918 – aside from larger cities like Seattle, Tacoma, Spokane and Yakima – all local public health officials were part-time men (of course!) who were paid nothing or maybe $5 a month. These public health officials were subject to political whims and were often abruptly replaced, themes we have seen play out in our recent pandemic experience.
I, of course, wondered how the pandemic stopped in 1918. Did the state set up massive vaccination sites? Nope. This article said the pandemic eventually ebbed because it "ran out of vulnerable victims." (Gulp).