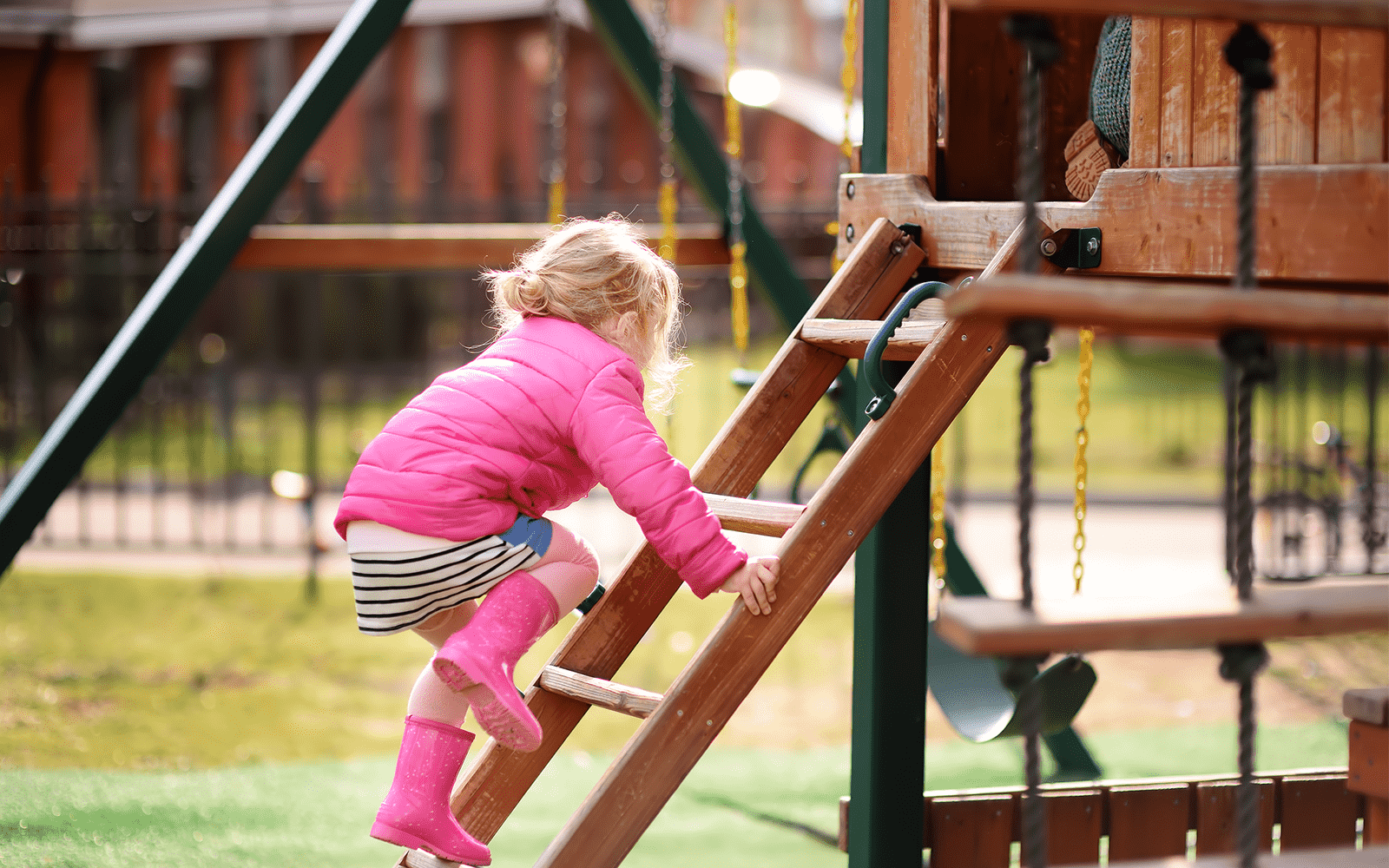 Notes From Olympia: Nov. 9, Interim Updates
Included in this edition: Capital gains tax status update, a new Fair Start for Kids Act resource, state budget preparations, legislative committee days details, and information on the child care center opening in Olympia to support state employees and their families.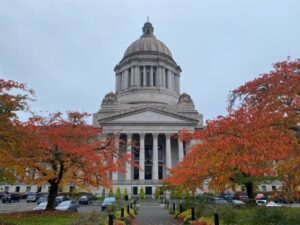 (Photo Credit: Erica Hallock)
2022 General Election
What do we know so far? While the news is predominantly focused on national races, we are closely following the results here in Washington state. With an entirely vote-by-mail system in our state, it can take days to know the outcomes, especially if a large number of voters submitted their ballots on election day.
The Washington state Secretary of State has a website where you can track the results of federal, state and local races. The website notes when updated numbers are due to be released, voter turnout and the number of ballots counted as well as those left to be counted. County officials certify their results on Nov. 29 and the Secretary of State will certify final results by Dec. 8.
What are we watching? As a reminder, the current breakdown of the Washington State Legislature sits at 28 Democrats and 21 Republicans in the State Senate and 57 Democrats and 41 Republicans in the House of Representatives.
Roughly 24 hours after the release of the first results, here are the initial takeaways:
Tight Races. As of 5 p.m. Nov. 9, the tightest contests can be found in the following races:
10th Legislative District, position one (Island County and parts of Skagit and Snohomish counties): Democratic challenger Clyde Shavers leads Republican incumbent Greg Gilday 53%-47%
26th Legislative District (parts of Kitsap and Pierce counties): State Senate Democratic Incumbent Emily Randall holds a 52%-48% lead over Republican challenger Jesse Young and, to fill Rep. Young's open House seat, Democrat Adison Richards leads Republican Spencer Hutchins 51%-49%
42nd Legislative District (parts of Whatcom County): all of the Democratic candidates hold slim leads over their Republican challengers. State Senate candidate Democrat Sharon Shewmake is leading the incumbent Republican Simon Sefnik 51%-49%. In the House of Representatives position one, incumbent Democrat Alicia Rule holds a 52%-48% lead over Republican challenger Tawsha Thompson. And, finally, in the open House of Representatives position two race, Democrat Jim Timmons holds a 51%-49% lead over Republican Dan Johnson.
Vulnerable Incumbents. Initial results indicate four Republican incumbents may be vulnerable. This includes:
Republican Rob Chase in the 4th District (parts of Spokane County) is trailing his Republican challenger Leonard Christian 51%-47%
As noted above, Republican Incumbent Greg Gilday is trailing his Democratic Challenger in the House of Representatives position one seat
In the 39th District (parts of King, Skagit and Snohomish counties), Republican Incumbent Robert Sutherland is trailing his Republican challenger Sam Low by a wide margin of 55%-42%
Republican Incumbent Simon Sefnik, who was appointed to fill the term of the late Senator Doug Ericksen in the 42nd District, is trailing Democratic challenger Sharon Shewmake by 51%-49%
As more votes come in, these results could change.
Whatcom County Early Learning Initiative. Initial results show that the Whatcom County's Children Initiative is failing 51%-49%.
Stay tuned for another "Notes" focused on election results.
Capital Gains Tax Status Update
The Washington State Supreme Court will hear oral arguments on the constitutionality of a capital gains tax Jan. 26, 2023. Oral arguments will be held in Tumwater because the Temple of Justice, where the Court usually meets, is closed for a two-year renovation.
On March 1, 2022, Douglas County Superior Court judge Brian Huber ruled the capital gains tax unconstitutional. Following this action, Washington State Attorney General Bob Ferguson asked the state Supreme Court to accept the case on direct appeal, to which the Supreme Court agreed.
On Nov. 3, Attorney General Ferguson filed a motion with the Supreme Court asking the Court to allow the state's Department of Revenue (DOR) to start collecting the tax before the Court makes its final ruling. DOR is currently pursuing rule-making related to tax collections. The Court will consider the Attorney General's motion at a conference on Nov. 29.
As a reminder, the capital gains tax is intended to provide significant funding for early learning and the Fair Start for Kids Act, specifically. This Start Early Washington resource identifies investments in the Fair Start for Kids Act that were initially supported with short-term federal COVID-19 dollars with the intent for capital gains tax revenue to serve as the funding source once the short-term federal funds conclude.
Fair Start for Kids Act Resource
As we prepare to enter another two-year budget development process (one with a tightening fiscal picture), Start Early Washington put together a resource laying out which budgetary components of the Fair Start for Kids Act are laid out in statute and which are deemed "subject to appropriations."
It is important to remember the funding of all policies is ultimately determined through the budget process, and while it is preferable to have specific funding levels set out in statute, the Legislature can change statute to fund at a different level – or not at all.
This resource breaks down which parts of the Fair Start for Kids Act are in statute, which are subject to appropriation and what this all means.
State Budget Preparations
Our last couple of "Notes From Olympia" have focused on summarizing the budget requests (known as decision packages) submitted by the Department of Children, Youth and Families (DCYF) to the Governor's Office of Financial Management (OFM) for inclusion in the Governor's budget. Additional resources are available through DCYF's Government Affairs webpage which has been updated to include summaries of some of the agency's decision packages.
Staff at OFM are busy reviewing and building the Governor's budget which is expected to be released around mid-December. The state's next revenue forecast will be released Nov. 18. The status of the state's revenue picture will impact what is (and is not) included in the Governor's budget proposal. The last revenue forecast in September projected a sharp decline in available revenue for the upcoming 2023-25 biennium. Many eyes will be on the Nov. 18 revenue forecast to see if the projection continues to decrease.
On Nov. 4, the state's Economic and Revenue Forecast Council met to receive an economic review from the state's economist, Dr. Steve Lerch. Not surprisingly, most of Dr. Lerch's report focused on concerns about the potential for an upcoming recession and the impacts of high inflation on our state's economy.
Legislative Committee Days
Each year in late November/early December, the Legislature holds "Committee Days," where members of the existing committees meet and hold work sessions on issues likely to garner attention in the upcoming legislative session. The event is timed to occur before the "legislative session freeze" commences, wherein elected officials are barred from fundraising. This means that committee days also include a hearty number of evening fundraisers.
This year, the Senate and House of Representatives are scheduled to meet Dec. 1 and 2 in person, and the two days are jam-packed with legislative committee work sessions. I view this as a test to gauge how ill-prepared I am for a return to walking on marble, dressing professionally and being social for an extended period of time. (High likelihood I will fail this test.)
Of note for early learning, the House Children, Youth and Families Committee will hold a work session at 1 p.m. on Dec. 1 focusing exclusively on early learning recruitment issues. Also on Dec. 1, the Senate Ways and Means Committee will hold a work session at 3:30 p.m. that looks at the state's revenue and economic picture as well as implementation of the state's COVID-19 recovery plan including a segment on how child care providers utilized stabilization funds. Finally, the first will also include a work session for the House Appropriations Committee that includes a 2023 Session Budget Preview.
While Committee Days will see a return to in-person work, TVW will continue to stream all the committee meetings, so you can catch them live or by accessing the media archives at tvw.org. It is important to note that unlike committee hearings, work session presenters are by invite-only, so the public cannot testify during these committee day activities. However, when the legislative committees pivot to bill hearings come January, public testimony will be back, and work is underway to continue to incorporate the availability of virtual testimony.
Child Care Center Coming to Capitol Campus
This fall, the state's Department of Enterprise Services announced it selected KinderCare Learning Centers to operate the second child care center in Olympia to serve state employees and their families. Located right across from the Capitol campus at Maple Park Avenue SW and Capitol Way South, the center hopes to open soon and will serve children from six weeks to five years old.
I saw the center recently in Olympia and it looks ready to welcome children!
About the Author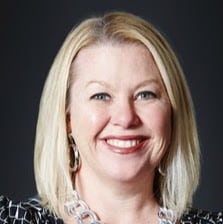 Erica Hallock
Director, Policy & Advocacy, Start Early Washington
Erica Hallock serves as the Director of Policy and Advocacy for Start Early Washington. She has worked in early childhood, health and human services policy in both California and Washington state.
More About Erica