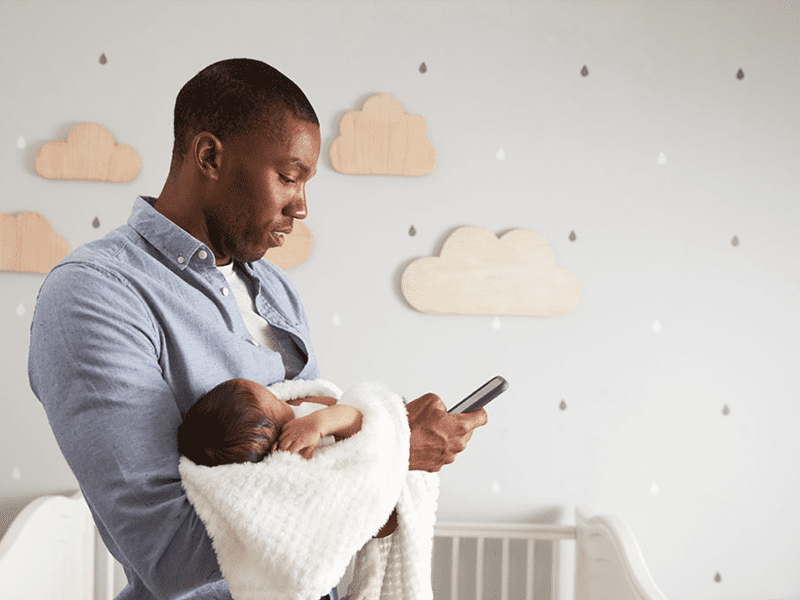 Notes From Olympia: Feb. 10, Week 5 of the 2023 Legislative Session
This edition includes trivia, a legislative session temperature check, maternal health related bills, collective bargaining agreements and the state budget.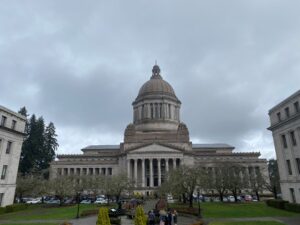 Rainstorms usher in Week Five
(Photo Credit: Erica Hallock)
Trivia!
In 1932, John H. Ryan became the first Black man elected to the Washington State Senate. Ryan served nearly 20 years in both the State Senate and House of Representatives. He was elected representing how many different political parties?
Legislative Session Temperature Check
On Sunday, we will officially be one-third through the 2023 legislative session and it feels like a good time to check in on where things stand. Some things top of mind for me include:
The hybrid approach works. Thanks to great prep work from TVW and legislative staff, the hybrid nature of testimony that allows for a mix of in-person and virtual, is going very well. The campus feels markedly quieter on many days as many people appear to be taking advantage of virtual opportunities to testify and meet with legislators. As a result, the anticipated fears of a parking shortage have not materialized. However, the lines for food at the Dome Deli are still long, with the Pritchard Cafeteria only open intermittently.
Policy Cutoff is coming. The legislative process is structured to reduce the number of issues under consideration as the session progresses via "cutoff deadlines" for action on bills. That first cutoff is rapidly approaching with a Feb. 17 deadline for policy committees to take action. The fiscal committee "cutoff" is just one week later on Feb. 24. These cutoff dates serve as a natural filter as it is not feasible for lawmakers to partake in mindful debate on the approximately 1,600 bills introduced to date. As a result, many bills fall victim to timing rather than concerns over merit. It can be very frustrating when a bill you care about does not make it through these filters, but there is always next year. (At least that's what we tell ourselves).
The budget is starting to take shape. Budget writers continue to receive briefings on the various aspects of the operating, capital and transportation budgets. Major items with large price tags that continue to be in play include housing (impacting both the operating and capital budgets), workforce needs and special education funding. At the end of the day, budget writers need to secure sufficient votes to pass the budgets and we will see trade-offs as these negotiations intensify.
Collective Bargaining Agreements and the State Budget
Prior to the start of each legislative biennium, the Office of Financial Management (on behalf of the Governor) negotiates with respective labor unions to create tentative collective bargaining agreements (CBAs) that address wages, hours and working conditions.
Following negotiations, these tentative CBAs are submitted to the Office of Financial Management (OFM) by October. After the state's Revenue Report is released in November, OFM determines the financial viability of the various agreements. After that step, the Legislature approves the agreements during its legislative session through a yes or no vote without any amendments allowed. If the Legislature does not approve any of these agreements, the state must go back to the bargaining table. Check out the Office of Financial Management for more information on the process of collective bargaining.
For the upcoming 2023-25 biennium, OFM negotiated a total of 32 separate agreements, with general government employees representing the highest number of employee count (54,656) and total agreements (11). The cumulative cost for the negotiated agreements for the 2023-25 biennium totals $1.33 billion. The largest portion of this expense can be found in the agreements for general government employees.
According to an OFM presentation to the Joint Committee on Employment Relations in October 2022, major common bargaining themes include staff recruitment and retention, investments to employees who provide direct services, modernizing language related to hybrid work conditions and wage increases. General government employees are slated to receive a wage increase, lump-sum COVID-19 booster incentives and recognition and retention bonuses, among other increases.
Related to early learning, family child care providers are unionized through the Service Employees International Union (SEIU) 925. The tentative negotiated agreement heading into the 2023-25 state budget cycle includes an increase in the hourly rate of care provided by family, friends and neighbors (FFNs) from $3.00 to $3.85 that would go into effect July 1, 2023 and an increase to $4.00 on July 1, 2024. The agreement also increases the base subsidy rates for licensed family child care providers to the 85th percentile of the 2021 market rate survey, increases the cost-of-care subsidy base rate enhancement from $2,000 to $2,100 per month per licensed provider and eliminates background check and fingerprinting fees on behalf of licensed family child care providers. Budgeted cost for the Family Child Care agreement totals $217 million.
Why am I including this information in the newsletter? As the legislative session progresses, budget writers must balance available revenue and priority expenses. These collective bargaining agreements represent a significant budget expense that will factor into the availability of funding for other state priorities.
Maternal Health
On Feb. 7, the Senate Health Care Committee held a work session on maternal health followed by public hearings on a number of maternal health related bills. Senator Yasmin Trudeau, the prime sponsor of SB 5470 related to lactation consultants, testified with her infant daughter. The visual of Senator Trudeau and her baby reminded me of the importance of representation!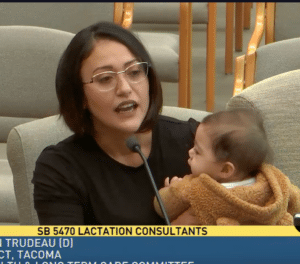 Senator Yasmin Trudeau and her effective assistant
(Photo Credit: TVW hearing screenshot)
One of the bills heard in the Senate Health Care Committee that day was SB 5580 (Muzzall). SB 5580 would create a post-delivery and transitional care program at the Washington State Health Care Authority for birthing people experiencing substance use disorder. The program would provide five additional days of hospitalization after birth and provide the birthing parent access to a number of parental, behavioral health and other supports. The bill would also update the current Maternity Support Services (MSS) program to address perinatal outcomes and increase equity and healthier birth outcomes.
Bill Tracker: Key Early Learning Bills
As the legislative session progresses, our resource page will update with a weekly bill tracker. Please note that legislation changes quickly, so the version on our website may not represent a bill's latest version as it is published the Thursday of each week.
Trivia Answer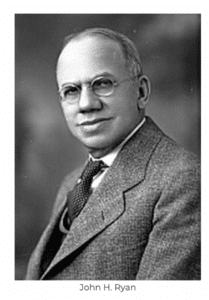 (Photo Credit: BlackPast)
Over the course of 20 years, John H. Ryan was elected to the Legislature representing THREE different political parties – The Farm Labor Party, the Democratic Party and the Republican Party.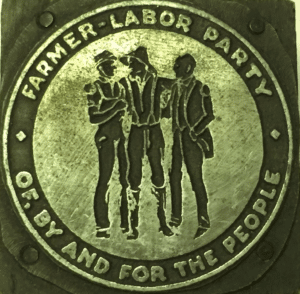 Farmer-Labor Party Logo
(Photo Credit: Wikipedia)
Ryan was born in Ohio and moved to Spokane with his wife Ella in 1889. There, he worked as a practicing attorney and his wife operated a salon. The couple then moved to Tacoma in 1903 where together they published two newspapers, the Weekly (the first Black-owned newspaper in Washington) and the Forum, which largely focused on politics.
John H. Ryan was first elected to the Washington State House of Representatives in 1920 as a Farm Labor candidate representing the 28th legislative district. Ryan was only the second nonwhite member of the State Legislature after William Owen Bush who joined the House of Representatives in 1889. In 1921, Ryan joined with the NAACP to successfully defeat legislation that would have banned interracial marriage. While Ryan served in the Legislature, his wife Ella oversaw the publication of the newspapers.
In 1938, Ryan legally changed his name to "Senator J.H. Ryan." His rationale in making the change was that people routinely called him Senator, so he made it official.
Ryan passed away in 1943.
Sources: HistoryLink.org and Washington State Senate Members of Color Caucus
About the Author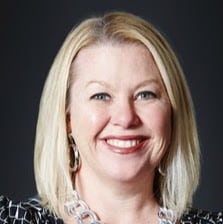 Erica Hallock
Director, Policy & Advocacy, Start Early Washington
Erica Hallock serves as the Director of Policy and Advocacy for Start Early Washington. She has worked in early childhood, health and human services policy in both California and Washington state.
More About Erica