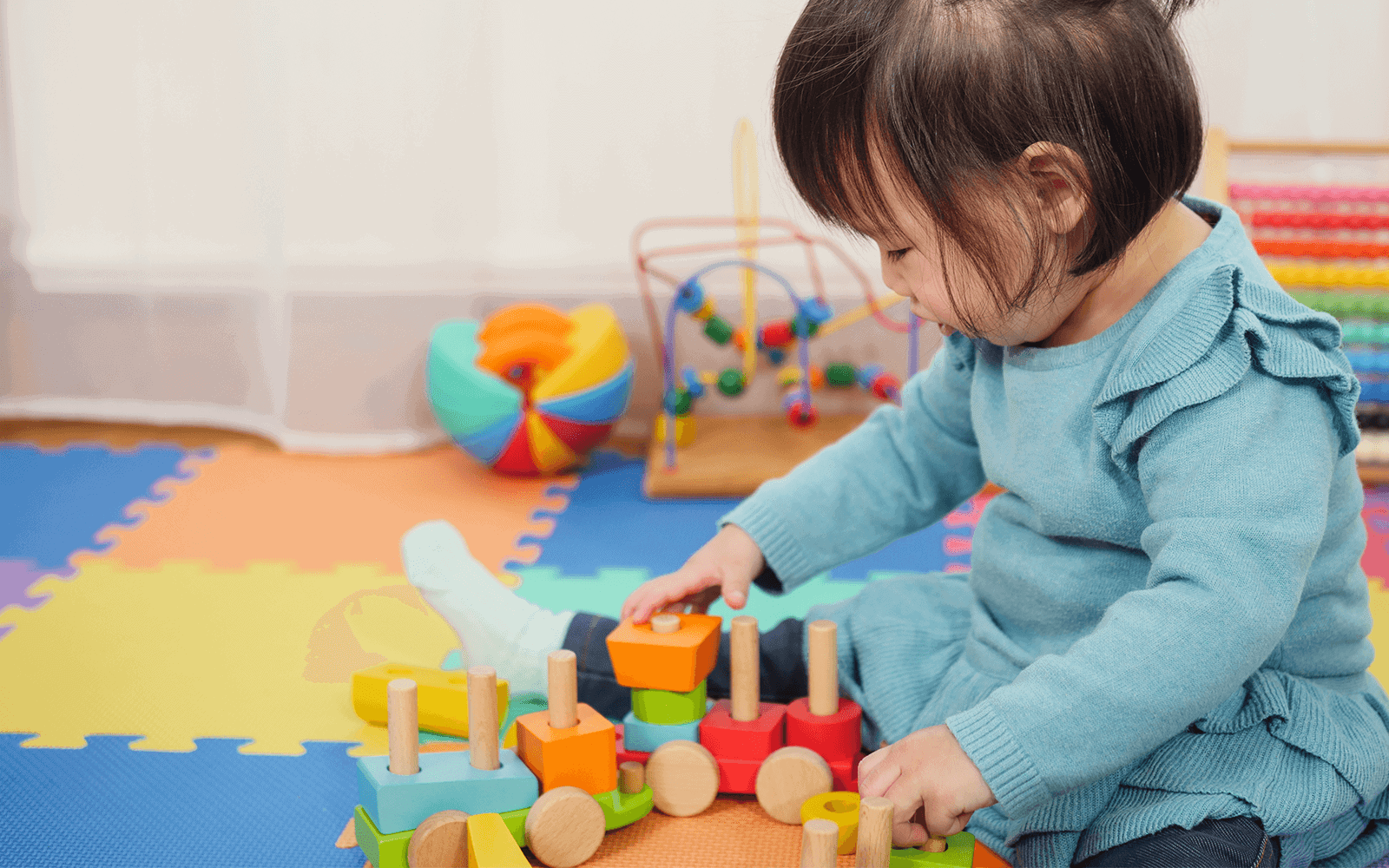 Notes From Olympia: Dec. 6, Interim Updates
In this edition: Election results, House and Senate organization, priority issues from committee days, capital gains tax update, revenue and caseload forecast numbers, federal policy update, policy and advocacy resources and more!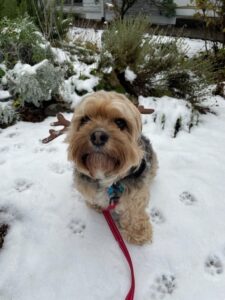 Our Capitol Ambassador Ollie loves fresh snowfall
(Photo Credit: Pam Toal, Ollie's mom)
With the 2023 legislative session rapidly approaching, there is a lot of news to share, so let's get to it!
Getting Organized …
Election Results
Now that every county has certified its election results, we have a picture of the make-up of the 2023-25 Legislature. (Note there is one more procedural step – the Secretary of State must certify the final results by Dec. 8).
Heading into the 2023 session, Democrats maintain a majority in both the State Senate (with Democrats holding 29 seats to Republicans' 20) as well as the House of Representatives (with a 58-40 edge). For the first time, women hold a majority of seats in the Senate Democratic Caucus. And, given the virtual nature of both the 2021 and 2022 legislative sessions, a large number of lawmakers (including those elected in 2020) have never participated in an in-person legislative session.
Last week, legislators-elect gathered in Olympia for new legislator orientation. Included in the new member class are three former lawmakers returning to legislative service – Senator-Elect Claudia Kauffman from the 47th legislative district; Representative-Elect Beth Doglio from the 22nd legislative district; and Representative-Elect Kristine Reeves from the 30th legislative district.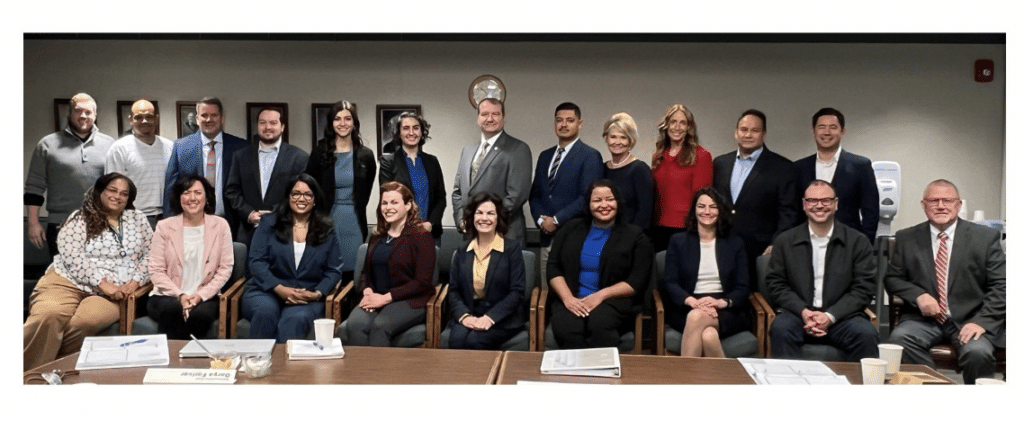 Newly Elected Members to the House of Representatives
(Photo Credit: Representative-Elect Kristine Reeves Twitter page @RepReevesWA)
Late Breaking Election Results. A number of elections were extremely close, with the declaration of a winner coming down to the wire. As a prime example that every vote counts, a Whatcom County initiative focused on early learning passed by twenty votes (54,290 to 54,270).
Five House Members Moving to Senate. A total of five former House members now hold the title of Senator-Elect: Matt Boehnke from the 8th legislative district; Noel Frame from the 36th legislative district; Drew MacEwen from the 35th legislative district; Sharon Shewmake from the 42nd legislative district; and Javier Valdez from the 46th legislative district.
Four Incumbents Defeated. Only four incumbents lost, with two of those losing to members of their own party. In the Senate, Incumbent Republican Senator Simon Sefnik (who was appointed to fill the term of the late Doug Ericksen) lost to Democrat Sharon Shewmake in the 42nd legislative district. In the House, Republican incumbent Rob Chase lost to Republican Leonard Christian in the 4th legislative district; Republican Incumbent Robert Sutherland lost to Republican Sam Low in the 39th legislative district; and Republican Incumbent Greg Gilday lost to Democratic challenger Clyde Shavers in the 10th legislative district by only 211 votes.
2023 will bring many new faces to Olympia. An exciting time!
Leadership/Committee Jurisdictions and Assignments
The Democratic and Republican caucuses in both the Senate and House of Representatives recently met to decide their leadership and, in some cases, committee jurisdictions and assignments.
Each caucus maintained its top leader, with Senator Andy Billig continuing as Senate Majority Leader; Representative Laurie Jinkins as House Speaker; Senator John Braun as Senate Minority Leader; and Representative J.T. Wilcox as House Minority Leader. In addition, House Democrats selected Representative Joe Fitzgibbon as Majority Leader, replacing the recently retired Pat Sullivan.
The House announced some changes to the subject areas considered by standing committees. Most notably for early learning, Representative Senn's House Children, Youth and Families Committee has been renamed House Human Services, Youth and Early Learning and its subject matter expanded to include economic assistance programs, developmental disabilities, youth development and children's mental health.
There does not appear to be subject area changes to the Senate Committees, but the faces on some committees will change. Senator Mark Mullet will now be the lead on the Senate Capital Budget Committee, and Senator-Elect Kauffman will serve as Vice Chair of Senate Human Services Committee. Here is a link to the Senate Democratic news release with a full listing of leadership and committee assignments.
As of this writing, other committee assignments have not been released.
Legislative Committee Days
On Dec. 1 and 2, legislators convened in Olympia for what is referred to as "committee days." Over the course of two fast-paced days, each standing committee got one, two-hour slot to focus on priority issue(s).
Committee days serve as a reminder of the breadth of issues lawmakers tackle on a daily basis. Committees held work sessions looking at areas from affordable housing to the state's assistance for Ukrainian refugees to police accountability. These work sessions provide a great opportunity to glean data points from PowerPoints and hear questions from lawmakers that give insight into their thinking on a matter.
Amongst these busy two days, two primary issues stood out. Not surprisingly, the state's fiscal outlook received attention in a number of committees. The State's Economist Dr. Steven Lerch presented to both the Senate Ways and Means Committee and the House Finance Committee. (See Revenue Update for our summary of the state's fiscal outlook).
In the House Appropriations Committee, Budget Coordinator Mary Mulholland presented an excellent preview of the 2023 budget process. This House Appropriations preview may be the most thorough overview of state budgeting I have seen. It is worth a look and a "file away" for reference as the legislative session progresses.
The second issue that received a great deal of attention was child care. The House Children, Youth and Families Committee held a work session that focused exclusively on workforce shortages and challenges in recruitment and retention. This work session included testimony from providers representing the Early Childhood Education and Assistance Program (ECEAP), child care centers and family child care homes describing their current realities.
The Senate Ways and Means Committee held a work session in follow up to the "Blueprint for Recovery from the Washington State Senate Special Committee on Economic Recovery" report. Chaired by Senators David Frockt and Shelly Short, this bi-partisan report included recommendations for the state's economic recovery following the pandemic. At the top of the recommendation list was the need to increase access to affordable child care and support providers to build capacity. Child Care Aware's Ryan Pricco was charged with providing the Committee with an update on the status of the child care industry.
All committee day work sessions can be found at TVW.org. Look under "media archives" to find specific sessions.
Capital Gains Update
As we have reported, the Washington State Supreme Court is scheduled to begin hearing oral arguments on the constitutionality of a capital gains tax beginning Jan. 26, 2023.
The state's Department of Revenue (DOR) is currently pursuing rule making related to tax collections. On Nov. 3, Attorney General Bob Ferguson filed a motion with the State Supreme Court asking that the Court allow the DOR to complete its rule making and begin collecting the capital gains tax prior to the Court's final ruling.
On Nov. 30, the Supreme Court unanimously granted the Attorney General's request, allowing the DOR to collect the tax prior to the Court's final ruling.
All of the revenue forecasts include revenue from the capital gains tax.
Revenue and Caseload Forecasts
Recently, state budget writers received updated forecasts that help guide how much money the state has to spend (aka the revenue forecast) as well as its major cost drivers (aka the caseload forecast for entitlement programs). These numbers will inform Governor Inslee's budget which is expected to be released around mid-December.
Caseload Forecast. Early Childhood Education Assistance Program (ECEAP) and Working Connections Child Care caseloads are both forecasted. For the current fiscal year (SFY 23), ECEAP caseloads are projected to decline by 2540 from the June forecast – a 16.7% drop for an expected caseload of 12,659. The state Fiscal Year 2024 and 2025 caseloads are also expected to be lower than projected in June, with expected caseload of 14,437 and 14,905, respectively. Risks to the ECEAP caseload projections include the lingering impacts of the pandemic, a tight labor market and, "potentially, competition with other early learning options."
Working Connections Child Care caseload projections are also lower than the June forecast. The projection for the current state fiscal year is a caseload of 24,300 which is 700 families less than what was expected in June. The caseload is expected to rise to 27,392 in SFY 24 and to 28,135 in SFY 25. The forecast notes the pandemic altered work patterns which, in turn, impacted child care utilization, leading to a decline in Working Connections Child Care usage. Additionally, the forecast notes that increased eligibility made possible through the Fair Start for Kids Act should impact caseloads with more families participating.
Revenue Forecast. In short, because revenues did not slow as quickly as projected, the state's overall revenue is expected to be higher than the September projections by $762 million in our current 2021-23 biennium and $681 million for the upcoming 2023-25 biennium.
While these numbers represent good news, the Governor's Budget Director David Schumacher and legislative members of the Economic and Revenue Forecast Council emphasized that many moving pieces could complicate the construction of the biennial budget. Director Schumacher stated the budget situation is much tighter than the revenue alone indicates.
Importantly, the forecast council meeting showed that many caseloads are rising, which generate additional costs for the state. In the K-12 system, for example, inflationary cost increases alone will cost $1.5-$2 billion.
Although the base budget does not assume a recession, the state Economist's "pessimistic" budget outlook (which Dr. Lerch said is much more likely than his optimistic forecast) has a decline of $5.3 billion in revenue for the 2023-25 biennium.
House Appropriations Chair Timm Ormsby noted that in addition to caseload and inflationary costs, the Legislature will need to consider the major workforce challenges "all around" as well as pressing needs in housing.
A few other items of note:
The revenue projections assume the State Supreme Court will uphold the new capital gains tax and assumes revenue.
The budget grew 20.4% between 2019-21 and 21-23 (largely due to COVID-19 funding) and is only projected to grow 3.5% between 2021-23 and 2023-25.
While real estate is projected to be on the decline (impacting real estate tax revenue), consumer spending has been higher than expected and, with higher inflation, items are more expensive and the state accumulates more sales tax.
Downside risks to the revenue forecast include: increasing interest rates could lead to recession, rise in technology sector layoffs, continued high inflation, uncertainty around the Russia-Ukraine war and potential rail and port strikes.
Maternal Infant Early Childhood Home Visiting (MIECHV) Reauthorization
On Friday, Dec. 2, the U.S. House of Representatives passed HR 8876, the Jackie Walorski Maternal and Child Home Visiting Reauthorization Act of 2022, by a vote of 390-26. The entire Washington state Congressional delegation voted in favor of the bill.
The next step is the U.S. Senate, so stay tuned.
Start Early Washington Resources
A friendly reminder that the Start Early Washington State Policy Resources page contains a number of policy resources, including our organizational 2023 budget and policy priorities, the Home Visiting Advocacy Coalition's 2023 budget ask as well as a new resource highlighting challenges facing the home visiting workforce.
As the legislative session progresses, our resource page will include weekly bill trackers along with budget and other analyses.
Manage Your Subscription Preferences From Start Early
You are receiving this newsletter because you are subscribed to Washington Policy & Advocacy. To update your email preferences, please change your selections at the bottom of your email under "Manage Subscription Preferences."
About the Author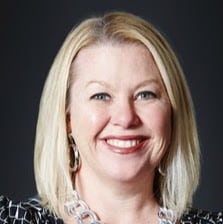 Erica Hallock
Director, Policy & Advocacy, Start Early Washington
Erica Hallock serves as the Director of Policy and Advocacy for Start Early Washington. She has worked in early childhood, health and human services policy in both California and Washington state.
More About Erica