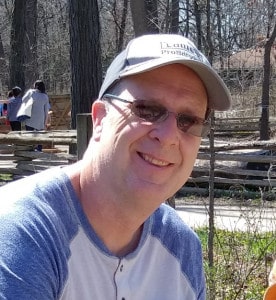 Kevin Walsh and his wife, Geralyn, are proud parents of a 12-year old daughter and 3-year old son. They were told when their daughter was an infant that she would have significant learning disabilities due to drug use by her birth mother during pregnancy, which would keep her from reaching her full academic potential. They were told the same about the 3-year old boy they currently foster.
Kevin and his wife were determined to do all they could to ensure their children had the same opportunities as other children. Through perseverance and the advice of an early childhood education advocate, they were led to programs that have given their children the chance to thrive and excel.
Today, Kevin is an active advocate for early childhood education programs and is using his story to educate parents on the services available to them. We sat down with Kevin to ask him four short questions about how access to these programs have impacted his family and why they are so important for all children.
How has access to early childhood education programs impacted you and your family?
Early childhood education has helped equip our daughter to succeed in school. As an infant, we were told she would never be more than an average student. She currently is an above average student and is on the honor roll in her middle school. We believe this would not be possible without the foundation laid by early childhood education. We hope our son will benefit in the same way.
Why is early childhood education so critical for young children?
It teaches them the social-emotional skills they will use in school moving forward. These skills help them succeed in a challenging school environment.
What do you feel is the largest barrier to equitable access to education?
I believe the largest barrier is economic status. We regularly hear about school performance suffering in lower economic areas. Not everyone can attend a charter or magnet school. Those left behind suffer the consequences of a subpar education. No matter where we live, we have to be our children's biggest advocate.
What is one easy way someone can get involved and start advocating?
VOLUNTEER! Get to know your children's teachers. Ask them how you can help. If you are involved, your child is more likely to succeed.