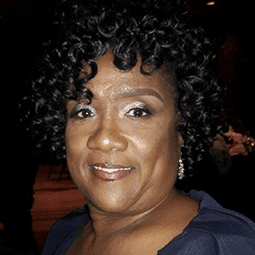 In 2014, Congress addressed the child care crisis by appropriating $500 million to expand access to Early Head Start, which included the creation of a new Early Head Start–Child Care Partnerships program (Partnerships). Tulsa Educare was awarded two of the three Early Head Start-Child Care Partnerships grants (rounds 1 and 3) and currently supports six family child care homes and one center, with additional centers set to open in August 2020. One of the child care homes that Tulsa Educare currently partners with is Aunt Jackie's Family Childcare owned and operated by Jacqueline (Jackie) Evans.
We recently interviewed Jackie Evans along with Brittany Egger, the director of Child Care Partnerships and Quality Assurance at Tulsa Educare. They shared their thoughts on the impact of the Partnerships on the Tulsa community, the challenges they face, and their hopes for the future of infant/toddler care.
Tell us a little bit about your relationship/partnership. How did it originally come to be? What does it look like now?
Jackie and I met after we received notification that we were awarded the [EHS-CCP Partnerships] grant. Unbeknownst to us, Jackie and Caren Calhoun, our executive director at the time, had worked with each other years before. This helped jump-start her trust with Tulsa Educare. We began slowly. The first time I went to her house we just sat at her kitchen table and she told me about her program. I observed the children and did parent engagement events to build trust with her staff and her families.
From your perspective, what has been the impact of the Partnerships program across the Tulsa community?
Family Child Care Homes are an integral part of the Tulsa community. The level of family partnerships and bonding that occurs is hard to duplicate in a center-based program. Jackie has a passion for increasing the number of high-quality family child care homes across her community. With our newest Partnerships grant, we chose to partner with five new family child care homes.
What challenges have you faced participating in the Partnerships program? How have you addressed those challenges?
With any change there are challenges. How are we going to do all this new required paperwork? When do we have time for this in our already busy day? With the staff, are they going to want to go back to school to get their Child Development Associate Certificates? All of these were challenges. However, working together to restructure daily schedules and assign responsibilities to all staff, we were able to easily adjust to the new regulations and demands. Jackie's staff completed their CDAs within their first year, and have now completed both their Certificate of Mastery and are working on their Associate Degrees. The new regulations were challenging, but brought a level of professionalism to the home that wasn't there before.

What is your big, bold hope for the future of infant/toddler care in Oklahoma?
That all children have equal access to high-quality programs and caregivers have more options for specific infant/toddler training. Additionally, that Oklahoma can bridge the divide between child care programs and public school programs. We hope for these things because we all know that the quality of care, experiences, and opportunities children have in the very early years can predict future success.