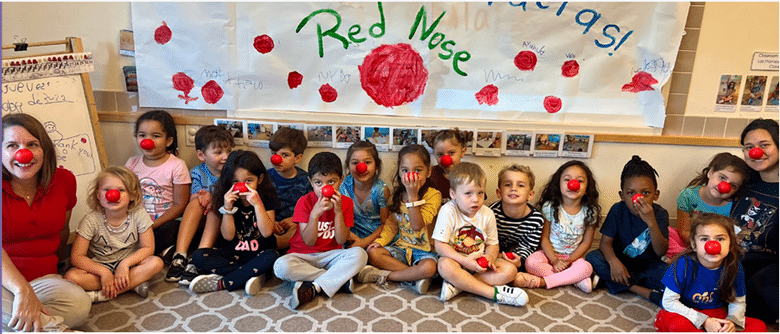 Comic Relief US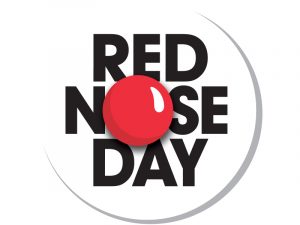 (CRUS) is committed to breaking the cycle of intergenerational poverty. Through the power of entertainment, CRUS drives awareness and amplifies the voices of children and families living in under-resourced communities.
You might know them best from Red Nose Day, their annual fundraising campaign that brings people together to laugh and have fun, while raising money and awareness to ensure all children are safe, healthy, educated and empowered in the U.S. and abroad. Through Red Nose Day, Comic Relief US engages the public and nonprofit and corporate partners to raise funds and invests them back in nonprofit organizations, many of which are community-led with programs focused on tackling the root causes and consequences of poverty and social injustice.
The Educare Learning Network has been a proud partner of CRUS and Red Nose Day since 2018. Since 2000, when Start Early developed the first Educare school in Chicago, the Educare Learning Network has grown into a national network of 25 birth-through-age-five schools in 15 states, Washington DC and the Winnebago Tribe of Nebraska. We are a network of learning hubs that innovate, evaluate and share best practices to transform the lives of young children in disinvested communities and positively impact the broader early childhood field.
Start Early, the Educare Learning Network and CRUS partner to improve the lives of children and families by investing in Educare schools to create training opportunities and enriching early learning programming that benefits Educare staff, children and families. For the past five years, funds awarded to Start Early have supported professional development, consultation and other learning opportunities for 2,000+ staff members across the Educare Network. Red Nose Day funds have also allowed the 25 Educare schools to develop new and innovative programs in the areas of science, tech, engineering, the arts and math (STEAM); social-emotional learning; family engagement; and diversity, equity, inclusion and belonging (DEIB) and have impacted 5,000+ children and their families.