Home visiting is about finding strengths in human connection, building trusting relationships – and all the messy stuff in between.
After a remarkable three decades of shaping the home visiting landscape, Quen Zorrah – Lead Facilitator and Co-Developer of NEAR@Home – is retiring.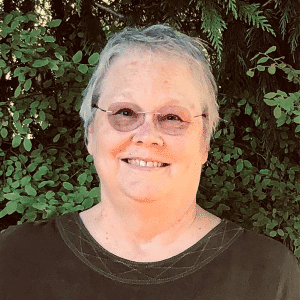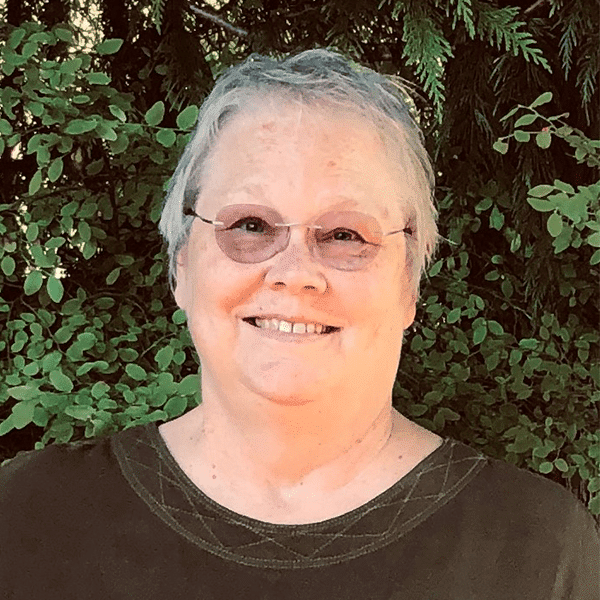 Start Early Washington shares our collective love, respect and appreciation for Quen Zorrah and her lifetime of work supporting human connection and relationship building between children and their caregivers. Her expertise in supporting families has shaped how programs work with families to promote strong relationships.
Raising the Bar
Prior to her time with Start Early Washington, Quen was a public health nurse and one of the first nurses in the nation to provide home visiting services to families through Nurse-Family Partnership. Her work has integrated infant mental health and Neuroscience, Epigenetics, ACEs, and Resilience (NEAR) science into home visiting through teaching, coaching and reflective supervision. As the Lead Facilitator and Co-Developer of NEAR@Home, Quen has developed trauma-informed practices for building resilience and uniquely positions home visitors to safely and effectively talk with families during a critical period of development – the earliest years of a child's life.
"I was fortunate enough to work with Quen for 20 years, as a teacher, supervisor, consultant, co-author and an esteemed colleague. I've never known anyone who got what reflective listening was, or who was freer of professional pretense, than Quen. She is so unpretentious that it would be easy to underestimate her real genius for this work." — Dr. Marian Birch, DMH, Psychologist
The Journey
Like many staff on Start Early Washington's home visiting team, Quen's firsthand experiences as a mother led her to pursue a lifelong career devoted to children and their families.
At the age of 19, Quen distinctly remembers the first day she met a home visitor. "My child was only two days old when a woman from King County Public Health knocked on my door. She was so humble and respectful, but as persistent as a boot wedged in my doorway! Somehow, she knew how much I needed to hear words of compassion." Seemingly, Quen's home visitor intuitively knew that Quen was in need of positive reinforcement and support as a young, first-time parent.
Quen admired the compassion and hopefulness home visitors brought to her life, but she was still apprehensive at the thought of home visiting with her second child. "I wasn't as put together and I was worried about what they would think of me, my mess and my reality." Unsurprisingly, her home visitors lauded her efforts and bolstered her confidence, helping her tackle the many challenges of parenting. With each visit, Quen's self-talk started to shift substantially, "College is achievable!" "My voice matters!" "I can do this!"
Quen's home visitors changed the course of her life. "Not only my life but my kids' lives as well. We take for granted the power of finding strengths and being human with each other." After witnessing the power of home visiting support, Quen was determined to make a difference to others just as her home visitors did for her; she was determined to be a catalyst for change.
Quen completed her GED and carried her remarkable determination and fortitude as a young parent with her to nursing school at Seattle Central Community College. Upon graduation, Quen worked as a nurse for renowned medical centers and rural based community hospitals in remote mountain towns, before joining Nurse-Family Partnership, where she flourished for the next 20 years, supporting families with young children, pregnant women, grandparents, foster parents and fathers as primary caregivers.
Quen's passion and perseverance to provide comfort, compassion and support led her to the creation of the highly successful, nationally acclaimed NEAR@Home toolkit, a tool providing home visitors with information and skills to talk about trauma and Adverse Childhood Experiences (ACEs) during home visits, while building trust and hope.
"Quen reminds me that I do not always have to fix things; my presence alone can bring value to any given situation." — Amy Houser, Consultant 
Finding Balancing
Home visitors often face their own challenges with trauma and Adverse Childhood Experiences (ACEs). These lived experiences bring motivation and strengths to the field of home visiting, but they also add another level of strain. The exposure to challenges and trauma of others can contribute to burnout and poor mental and physical well-being. Quen notes gardening as her antidote to secondary traumatic stress or "compassion fatigue" inherent to those supporting families directly.
Quen appreciates the balance that gardening brings to the intensity of her work. Influenced by her great-grandmother, Quen cherishes time outside to slowly walk around her garden and admire each of her plants. "Gardening is a wonderful balance to all seriousness. It's creative and offers exercise and most importantly, if I mess something up in my garden, I just compost it. But of course, it's not that simple with humans. With plants, the worst that will happen is a compost pile."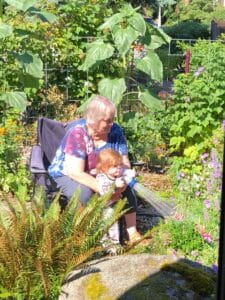 "Quen's thoughtfulness, reflectiveness, kind, calm and peaceful way of being, is something I strive to incorporate into my work and personal life." — Amanda Costello, Director of National Home Visiting, Start Early
Home visiting stories of success and triumph were also a grounding element for Quen. She recalled all the knowledge accumulated over the years: "That's what kept me going for so long. When working long hours or flustered with bureaucracy, budgets and funding, I'd think about the stories we accumulated. My hope for home visitors is that they will share stories for inspiration and as a guide to move past challenges together."
A Career to Remember
"Quen has shown me how to focus on people and building relationships before focusing on the work." — Valisa Smith, Executive Director, Start Early Washington
While Quen may no longer be part of the thick of home visiting life, her profound impact has left a lasting legacy, disrupting the way we interact with each other by offering tools that will transform how we build and foster relationships for generations to come.